🔖
4
min read
Harajuku streetwear has its heart in the irreverent, rule-breaking ethos that you can only expect to come from youth. It's famed for the different fashion subcultures – each starkly different to the last but all massively influenced by key parts of history all over the world and usually taken to an extreme.
From goth lolitas taking inspiration from the Victorian culture with romantic details and tonnes of black lace to the androgynous Visual Kei with all the eighties black leather you could dream of, and even the super girly gyaru style that's Japan's answer to the Essex girl. Harajuku is a wide-open space for self-expression in fashion, whether it's making a statement, cosplay, or pared-back style. 
All of these subcultures show how well Japan has paved the way for street style as an artform, reclaiming the fashion precedence that high-end designers held for such a long time. It represents freedom of expression from the conservative traditions in Japan. Being full of artists, Harajuku is an incubator for fashion that breaks rules and makes a statement. It's not just what's available in shops, but what is created by the wearers as well, hence customising and repurposing traditional pieces into something entirely different. The street style has an influence on what ends up in stores and, these days, there's an acute connection between fashion designers and streetwear culture.
The Urahara neighborhood of Harajuku is regarded as the "hidden" Harajuku. However, Takeshita Street is surrounded by more well-known boutiques, while Cat Street — the area's beating heart is half a mile of shops, artisan cafés, and unknown or nameless vintage stores. It was here that street style earned its reputation and developed into something huge.
Fashion was passed among teenagers like currency, never based on what brand they were wearing but instead focused on new details and interesting styling. With the 1990s came the beginning of grunge, as well as a huge surge in sportswear. In the UK, these were two different worlds, but in the backstreets of Harajuku, it was the beginning of the entire streetwear movement.
Hiroshi Fujiwara is known as the godfather of streetwear; he's a multi-faceted designer, musician, and artist – and he's unequivocally cool.
He launched the brand GOODENOUGH in 1990, seeing a gap in Japanese fashion that did not represent true style. His fashion inspiration was a mixture of his love for the punk scene in London, where he was friends with Malcolm McClaren and his travels to New York. His idea was to create premium graphic tees inspired by his experiences as a DJ. In fact, this brand is often cited as the origin story of the entire streetwear industry in Tokyo.
The movement is, and always has been, inextricably linked to music. Fujiwara was a global hip-hop DJ, and the other styles to come out of Urahara tended to have music at their heart. People started to notice GOODENOUGH, including Nike, who commissioned a few designers to make limited-edition sneakers that would only be available in Japan. Fujiwara was already fascinated by retro styles and vintage sneakers. He impressed the designers at Nike so much that he would eventually team up with heavy hitters Tinker Hatfield and Mark Parker to create the super-team HTM, designing styles with a legendary status, including working on Nike's iconic Flyknit range.
Fujiwara still represents streetwear royalty, and his constant collaborations with huge brands have created some of the most exclusive sneakers available to collectors. 
One of the household names of Japanese streetwear is A Bathing Ape or BAPE. It opened in 1993 and is usually thought of as when the streetwear movement took hold, although founder Nigo cites Hiroshi Fujiwara as his inspiration. Nigo is a designer, DJ, and all-around entrepreneur whose designs drew inspiration from heavy metal and American culture.
As for iconic releases, look no further than the Bape Sta sneakers, which became a highly coveted prize – even by celebrities like Jonathan Ross, although the brand is much more commonly associated with Kanye West and Pharrell (Nigo is a co-owner of Pharrell's own brand) and began with graphic tees.
BAPE has created limited-edition Daft Punk Bape Stas, pairs adorned with Kanye West's College Dropout bear, and even a collaboration with the artist Lichtenstein. These sneakers are so huge they've got a whole host of forums and websites dedicated to them. There's even a Reddit thread for 'Bapeheads'. Pairs on eBay start at £100 and go up to £2000 for exclusive celebrity collaborations.
The rise of sneaker culture
These iconic brands continued to dominate through the 90s, as their collections became collectible fashion influenced by sports, with sneakers being the particular stars. Then, the internet came along, and street style became a global phenomenon, fuelled by blogs like Hypebeast, which broadcast the latest drops and collaborations. It took off and is still thriving as Hypebeast grew from one guy writing a blog into a network of platforms with millions of followers.
The most exclusive sneakers of all are known as the hyperstrike, usually reserved for the friends and family of artists, and these include several styles that were released only in Japan. For example, take the Nike Air Max 95s in the 'Mt Fuji' colorway – featuring oversized "just do it" slogans in a unique neutral colorway that was still wearable but had subtle detailing on the sole and tongue. You can still find a pair for around £300 if you're lucky. 
Even more exclusive again were the Air Jordan 5 T23s. They're bright yellow classic Air Jordan features like the Jumpman logo, the high ankle, and the contrast woven panel,  but a pair of these is more likely to set you back around £8000.
If you find yourself in Harajuku, stores like Worm Tokyo, Kicks Lab and Atmos are not to be missed for the chance to find some exclusive, rare shoes.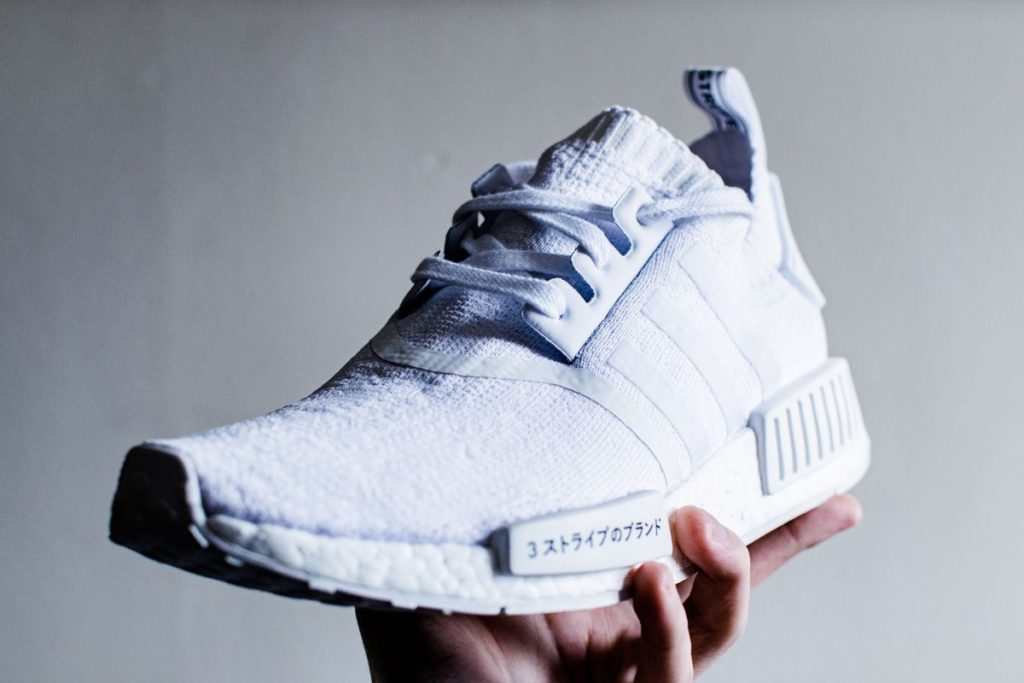 Sneakers unboxed Design Museum