🔖
4
min read
Japan's a pretty big deal in streetwear as some of the most iconic designers and brands are coming straight out of Harajuku. Sneaker culture is undoubtedly a massive part of streetwear – a far cry from a standard pair of trainers. These exclusive sneaker collaborations with specialist brands have become collectible items over time and resonate with fashion lovers across the globe. 
Here are some of our favorites:
These sneakers have just been released for 2021 after appearing on Paris Fashions Weeks' iconic runway. It plays on Auralee's classic minimalist vibe in a unique neutral beige color, crossed with New Balance's retro 550 basketball style. The colors are pared-back with subtle vintage details, removing the usual multicolored tongue branding with one nod to the New Balance logo. These are set to only be for sale in Japan at first, making them some of the more exclusive collectibles, with a possible global release down the line. 
Adidas x Atmos and Ukiyoemon
Adidas teamed up with shoe store Atmos and Osaka-based Three Tides Tattoo artist Ukiyoemon for this sneaker collaboration. Starting with a classic pair of Superstar sneakers decorated with the artist's fusion of traditional-style artwork with a modern twist – things like bartending geisha and cartoons of Donald Trump. These sneakers are colorful and fun, printed with fireworks and vibrant laces and he's also created a track jacket to complete the outfit.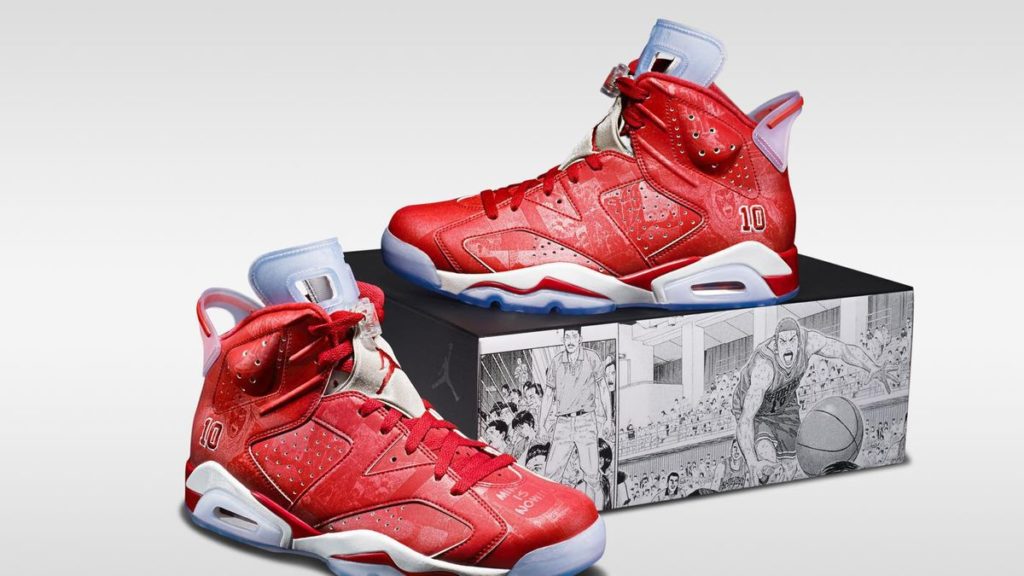 It's no surprise that manga has found its way into the streetwear world, especially one that's basketball-related. These Air Jordan 6s have images from across the whole series of Slam Dunk, subtly printed in homage to the show's main character, including his number 10 jersey number. The manga was created by artist Takehiko Inoue who has cited Michael Jordan as a huge influence. These sneakers aren't specific to Japan, but they were only manufactured in limited quantities, including a few more pieces to collect for sneaker enthusiasts like ourselves.
Speaking of anime, Reebok's sneaker collab with Atmos and American store Packer saw them create the Doraemon Instapumps in super fun cartoonish colors with fuzzy little faux fur accents to commemorate the lovable character. Kid's sizes are available in these but are exclusive to Japan. Doraemon has since made themed sneakers with Gucci and Nike, too. 
BAPE and Asics, two major hitters in Japanese footwear, collaborated to create the GEL-Kayanos. launched the range that Asics still sells, although these first pairs were exclusively in BAPE's signature camouflage tones with intricate details all over. They've since released another round together – the gel 1090s with the same green hues and extra orange tiger stripes that Asics are known for.
Puma has created an entire 'Made in Japan' line but the suede Sukajans was an exclusive collaboration with Atmos. Featuring Japanese motifs printed onto satin and the addition of a bright yellow embroidered tiger, they include a map of Japan, channelling a retro style with classic vibes. These sneakers imitate the silk jackets that American servicemen tended to buy in post-war Japan as a souvenir.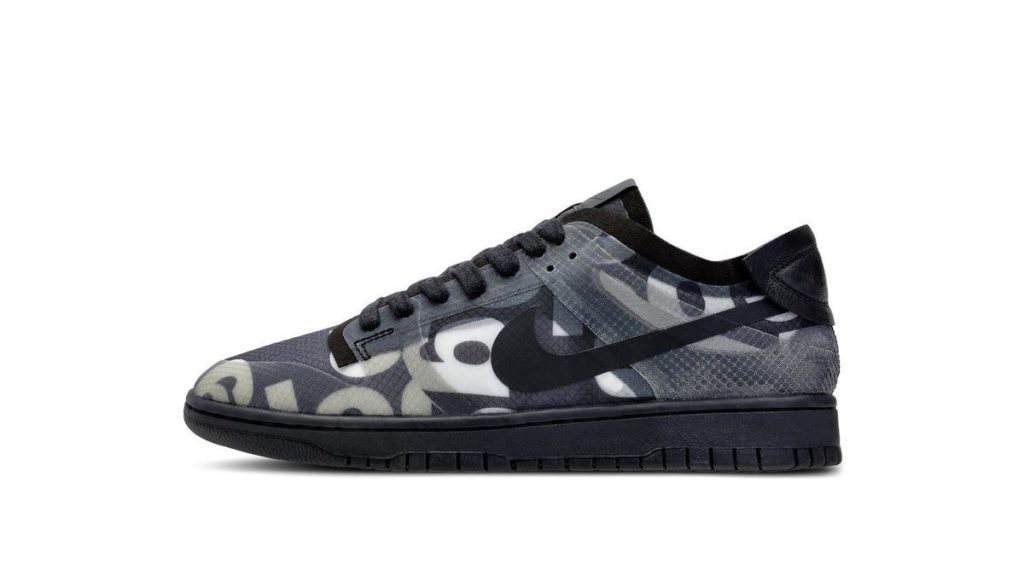 The iconic Japanese designer created this sneaker collaboration with Nike Dunk Lows in the expected uber cool way only Rei Kawakubo can, which debuted at Paris Fashion Week. They've got lightweight, transparent mesh overlays and soft grey tones, as well as a second design with slightly louder 'CDG' logos. More recently, Comme Des Garcons has brought out their own version of Air Force Ones, too. Japan has played a huge part in establishing the Dunk Low style in the streetwear and club scenes, so this combination makes sense. 
Stussy x Neighbourhood x Nike
This sneaker collab was made up of three pairs of Nike Terminators – usually a classic basketball-style – fused with the streetwear impact of American brand Stussy and iconic Japanese brand Neighbourhood. The Boneyard Collection was originally a collaboration between Stussy and Neighbourhood, but Nike has brought their athletic twist to the range. The standout pair is the Boneyard style in all-black sleek with a perforated Swoosh.
A Japanese Ritual of Collaborations
Japan, and particularly Tokyo, has become a hub for collectible sneakers. Not just through the iconic Japanese brands like Asics and BAPE, but also Japanese people's adoption of classic American brands like Nike into street style. Plus, running and basketball are pretty big sports in Japan, so it makes sense that American styles like Air Jordans took off.
Nike's Air Max 95s got a lukewarm response in the Western world, and it wasn't until collectors picked them up in Osaka and Tokyo that the market for these iconic sneakers really kicked off. Now, the cities are home to some unmissable sneaker shops that stock the most coveted styles available. 
To see more unique sneaker collabs and streetwear history, visit the Sneakers Unboxed exhibition at the Design Museum.