🔖
6
min read
Sneakers Unboxed: From Studio to Street is now open at the Design Museum in London, a brand new exhibition looking into the history and influence of major sneaker brands such as Nike, Adidas, and Onitsuka Tiger as well as sneaker culture and history.
The industry has a reputation for being male-dominated but many women working in the sneaker industry have been working to change that. The Design Museum recently held a panel with three such women, chaired by footwear historian and curator Elizabeth Semmelhack, who discussed their careers in the industry, any barriers they've faced, and their advice for any young women hoping to make their way into the industry.
Women in the Sneaker Industry
The speakers on the panel were:
Jazerai Allen-Lord is a founder, strategist, and designer in the sneaker industry. She's been collecting sneakers since she was 17 and interested in sneakers in general since she was a child. A year ago, she started her own agency True To Size, and has done everything from copywriting to editorial to events.
Charlotte Lee is a footwear designer at New Balance. She graduated from De Monfort University in 2014 with a first-class degree in footwear design and joined New Balance not long after, first as an intern and later as a full-time designer.
Shernay LaTouche is the founder of The Imprint Collective, a diverse female-led sneaker collective that aims to amplify the voices of women in the industry.
Read on for some of the highlights of the panel and don't forget to book your tickets to Sneakers Unboxed: From Studio to Street now.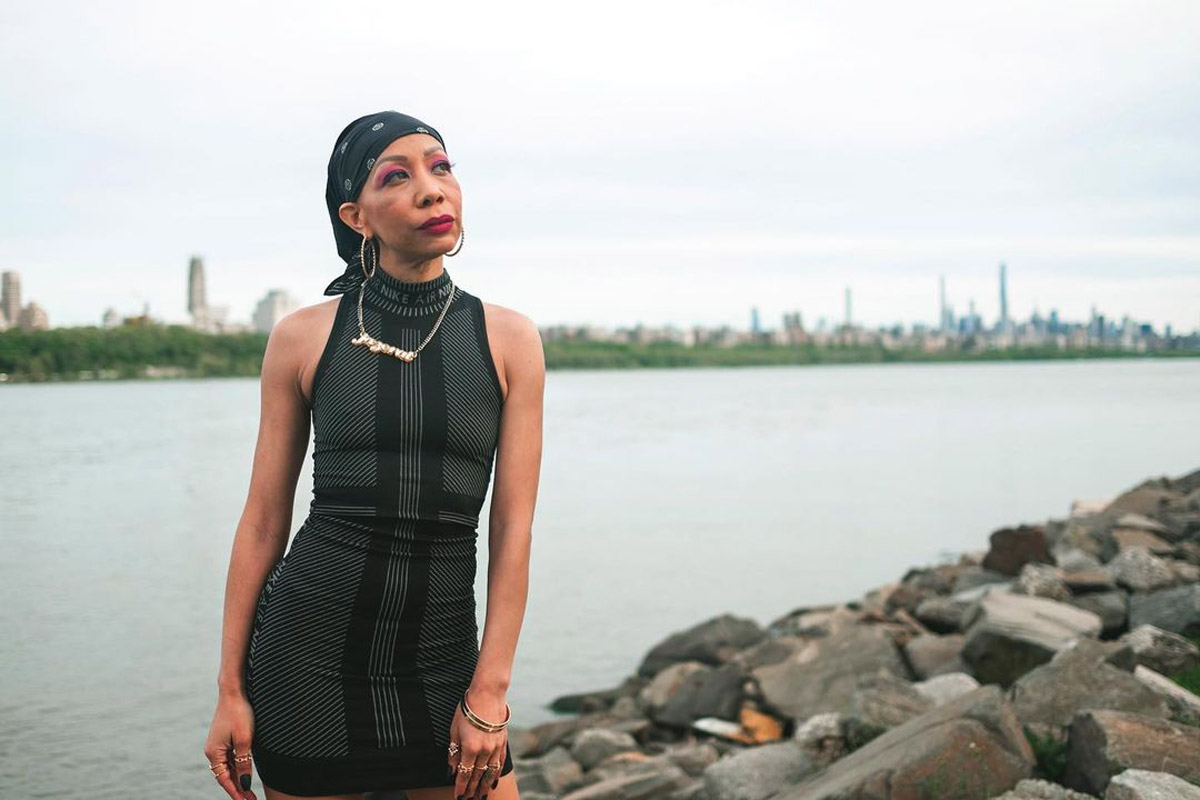 Elizabeth: What is the question that you are most tired of being asked on the subject of women and sneakers? What's the question you hate to answer?
Jazerai: There's so many because we've been asking the same questions for twenty years! One is like, why are there so many pink shoes?! I think that the brands are doing an exceptional job most recently at addressing those concerns that have been long-standing concerns, not just in women in sneakers, but women in male-dominated spaces generally. But most recently, the question is like, why aren't there more women in footwear design? And I think the question should be like, how can we get more women in footwear design? What can be done to recruit more women, particularly more women of colour, and what can be done to retain those women?
Elizabeth: It's so interesting because as a historian of footwear, no matter where you go around the world is extremely gendered. What about you Shernay, is there a question that you literally can't stand to be asked?
Shernay: It's the inclusivity question, even though it's been spoken about, no changes have been done about it yet. So, when we have community talks with members of our peers, it's a case of, oh, well, why can't we get that colour? Why don't they just do our size? I'm the size where I can wear either side because I'm right in the middle, so I get access to men's shoes and women's shoes…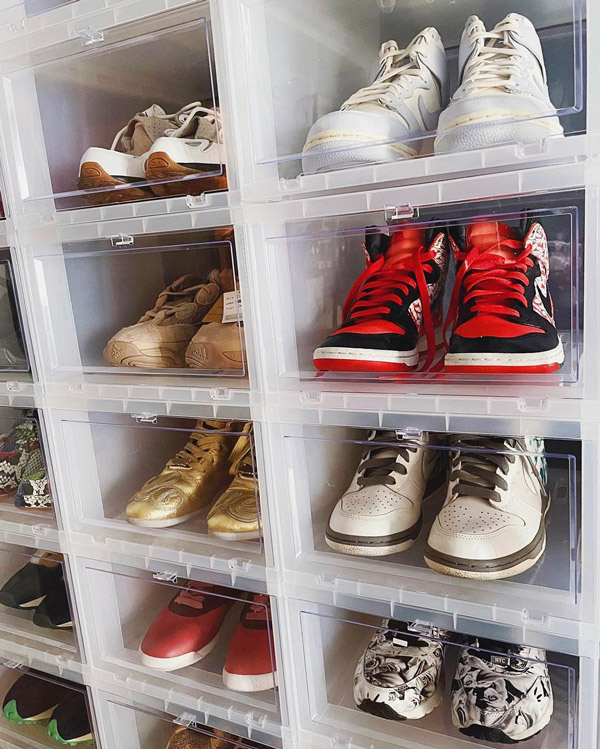 Elizabeth: It's interesting that, Charlotte, you were saying that you're moving towards unisex at New Balance, right? It seems like we are seeing that with other brands as well. Like, finally, it doesn't have to be male or female. Is there a question that you hate?
Charlotte: There's a statement that I hate that as soon as someone meets me they say, 'Oh, so you're a woman. So you design the women's range?' And it's like, yes, I have an input in that, of course, and I naturally have a better eye for what women want. I identify as a woman, but that doesn't mean that exclusively I want to wear women's sneakers or design women's sneakers. I've struggled with that. I kind of didn't expect that going into the sneaker industry, because, on my university course, there were about 28 graduates – 25 were female and three were male. It doesn't seem to marry up at all. The amount of men, where are they coming from? Like, where are these guys? It's that assumption I don't like when someone meets me and they're like, 'Oh, so you designed the women's version?' or 'you did the colorways?' No, no, I designed the shoe, the actual shoe!
Elizabeth: Women have always been a part of history as shoe makers and wearers. So why has it been such a struggle for recognition?
Shernay: I guess we're always at the back. They say 'behind every strong man there is a powerful woman', because that is literally how it is. Most of the time, we are the ones that implement the ideas and feed them to the men who project them out and they will always get the credit. They won't always say, oh, Charlotte did that shoe or Jazerai, that campaign. So my journey of finding all the women in the industry that I've found so far, it's very surprising when you've got all these guys who like this particular silhouette and they're very surprised when a woman has designed it from colorway to design to the end result.
Elizabeth: I have a question, which is for Charlotte, why do you think it's taken brands so long to realise that women don't want, and we sort of touched upon this, this pink sparkly versions of sneakers? Why do you think brands have persisted for so long and not offering women's sneakers that they really want, in their sizes? 
Charlotte: I found this really old when I got into the industry. Some of the earliest projects I worked on were women's versions of men's shoes with the pink and I was like, you're joking, right? There was a time when pink was a very good option for a lot of people, not for everyone, but it was a very good option in the early days, but times have moved on. I do think the lack of female presence at the table has not enabled men typically to understand that we have moved on from that. There's always going to be a consumer for pink, don't get me wrong, I still design pink sneakers now. It's just that it needs to be on a level playing field. I design more pink sneakers for guys now I do for girls. 
Elizabeth: I have a question about the resale market. Is resale good? Or is it a challenge to sneaker culture?
Jazerai: Whether we like it or not, resale has always been a part of sneaker culture. It's not something that showed up recently. But I think what we see today is the idea of sneakers as an investment, and people collecting because they plan to flip or they've made a business out of sneakers. My issue with that is how much access and gatekeeping there is away from the people that really want access to that product, but reselling as a practice I've never had a problem with because it's always been a part of the culture.
Elizabeth: What advice would you give someone trying to start out in sneaker design? Or women working in the sneaker industry?
Charlotte: Find your area of influence, make sure you stand for what you want. Don't go into a company and then be led by other people in the brand. You are being invited to be part of this brand because they want to hear your voice.
Jazerai: Get your mental health together because you will need it as a woman in this industry. I tell young women that all the time because you're constantly going to be in situations where you're the only person who looks like you, at least for the next 10 years.
Shernay: I would say working in the retail sector of this game is very challenging. AndI was seen as a rebel. So I was the one who's always pushing the buttons and getting under skins and aggravating because no change was being made until slowly things were being changed but not fast enough. Like I said it's gonna take at least another 10 years or so before I think these things are implemented. And again, as Jaz said, it does affect your mental health because if you're one person fighting and you don't have that support within that so-called team that you have, you've got to bear in mind that you only have you to support you.