🔖
5
min read
With a history dating back over seven decades, Onitsuka Tiger is one of Japan's best-known sportswear names and has had an influence globally across the worlds of sport, fashion, and popular culture.
From the brand's beginnings selling basketball shoes to its expansion into running and athletics, Onitsuka Tiger has been used by some of the world's top athletes and later become a distinctive and iconic choice for style. Onitsuka Tiger has managed to stay close to its Japanese craftsmanship roots while offering a distinctly modern feel.
To celebrate the launch of the new exhibition Sneakers Unboxed at the Design Museum, we look through the brand's history, from its foundations to the launch of their famous Mexico 66 shoe to their appearance in films such as Bruce Lee's Game Of Death and Quentin Tarantino's Kill Bill.
The History of Onitsuka Tiger
Onitsuka Tiger was launched in 1949 in the landscape of post-war Japan when former officer Kihachiro Onitsuka wanted to find a way to give back to young people by encouraging sports and exercise.
Originally focusing on basketball, Onitsuka Tiger released a shoe with suction cups on its soles in 1951 – an idea that was said to be inspired by seeing a tentacle get stuck to a bowl during a dinner. The idea proved revolutionary for the brand as this new innovation allowed players to have a superior grip on the court, making the breaks and sudden stops important to the game.
In the late 50s, the brand then evolved into creating superior running shoes that were lightweight and had decent air circulation, which prevented blisters and made the shoes more comfortable. The shoes were so effective that Ethiopian runner Abebe Bikila started wearing Onitsuka Tiger running shoes in 1957, having previously never worn shoes to run, as he'd decided they were superior to his usual barefoot style.
Distribution from Nike's Phil Knight
Onitsuka Tiger first focused on selling to the Japanese market, but they soon received early investment from one of the world's biggest names in the sportswear business.
Phil Knight is known today as the billionaire co-founder of Nike, but before founding the global sports brand he was a student at Stanford University, where he wrote his MBA thesis on the marketing of athletic shoes. After graduating, he traveled to Japan and contacted Onitsuka Tiger, believing the precise development and design of their shoes meant they had an untapped market in the US.
Nike was then known as Blue Ribbon Shoes. Knight invested $500 dollars in the Japanese sports brand (or approximately $4400 in today's money) and in 1963 received his first shipment of Onitsuka Tiger sneakers, ready to sell in the US.
According to Knight's book Shoe Dog, he ordered 300 shoes, filled his basement with them and soon after received good news – Blue Ribbon Shoes was to become the exclusive distributor for Onitsuka Tiger in the West.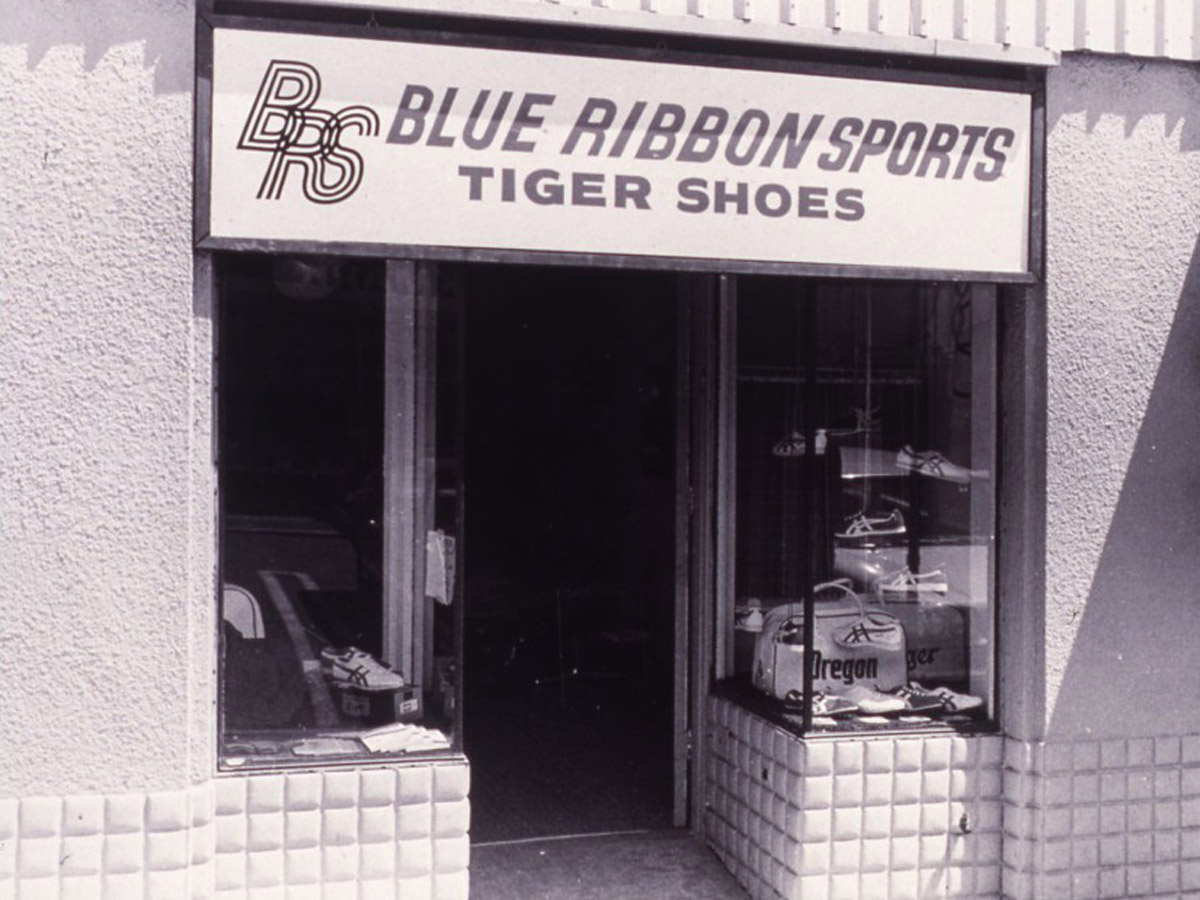 Onitsuka Tiger's MEXICO 66 sneaker
The Japanese sneaker brand continued to focus on becoming the sneaker of choice for the world's athletes and broke through when Onitsuka Tiger's iconic design first hit the world stage at large during the 1968 Olympics in Mexico City.
The famous curved criss-cross of the Onitsuka Tiger stripes first made an appearance in the 1966 pre-Olympic trials and later became the shoes used by the Japanese national team. Those shoes, staying true to their original design, are today one of the brand's most recognisable sneakers, now called MEXICO 66.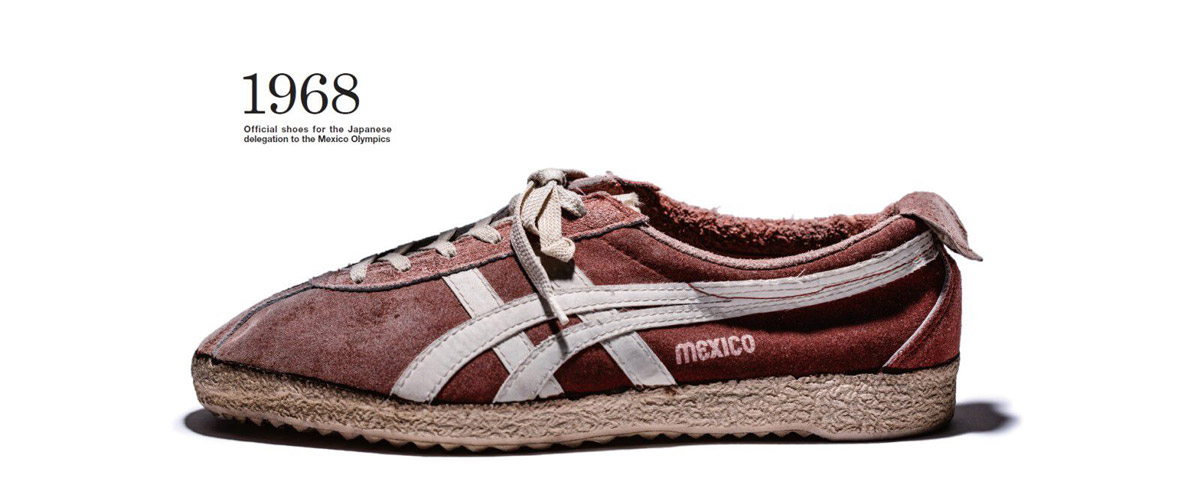 Onitsuka Tiger forms Asics
Onitsuka Tiger continued to be used by athletes on the world's very top pitches, tracks, and fields, including by Finnish runner Lasse Virén, who won both the 5000 and 10,000 meters at the 1975 Montreal Olympics while wearing the shoes.
In 1977, all sports brands of the company merged into the ASICS brand. However, despite the brand name change, Onitsuka Tiger shoes continue to be sold under their original name – a nod towards their quality and the undeniable mark they've left on Japanese fashion and culture.
One of Onitsuka Tiger's more recent designs is the Nippon Made series, a premium range made to showcase Japanese craftsmanship. Produced on the Tottori Prefecture coast in Japan, the sneakers then ship to Osaka where they begin the process of hand customisation – meaning no two pairs are exactly the same.
The Nippon Made series includes two main sneakers – the Fabre NM, first produced in 1973, and the Vickka, first produced in 1970. Both pairs draw on the brand's history but offer a modern and luxury option for those looking for a more direct connection with the Onitsuka Tiger manufacturing process.

Onitsuka Tiger in Popular Culture
Onitsuka may have got its start on the sports field, but its influence soon spilled over into popular culture. Bruce Lee appeared wearing a yellow jumpsuit and now iconic yellow and black Onitsuka Tiger sneakers in his 1978 film Game Of Death, with the outfit and footwear supposedly chosen because they resembled the colors of a tiger.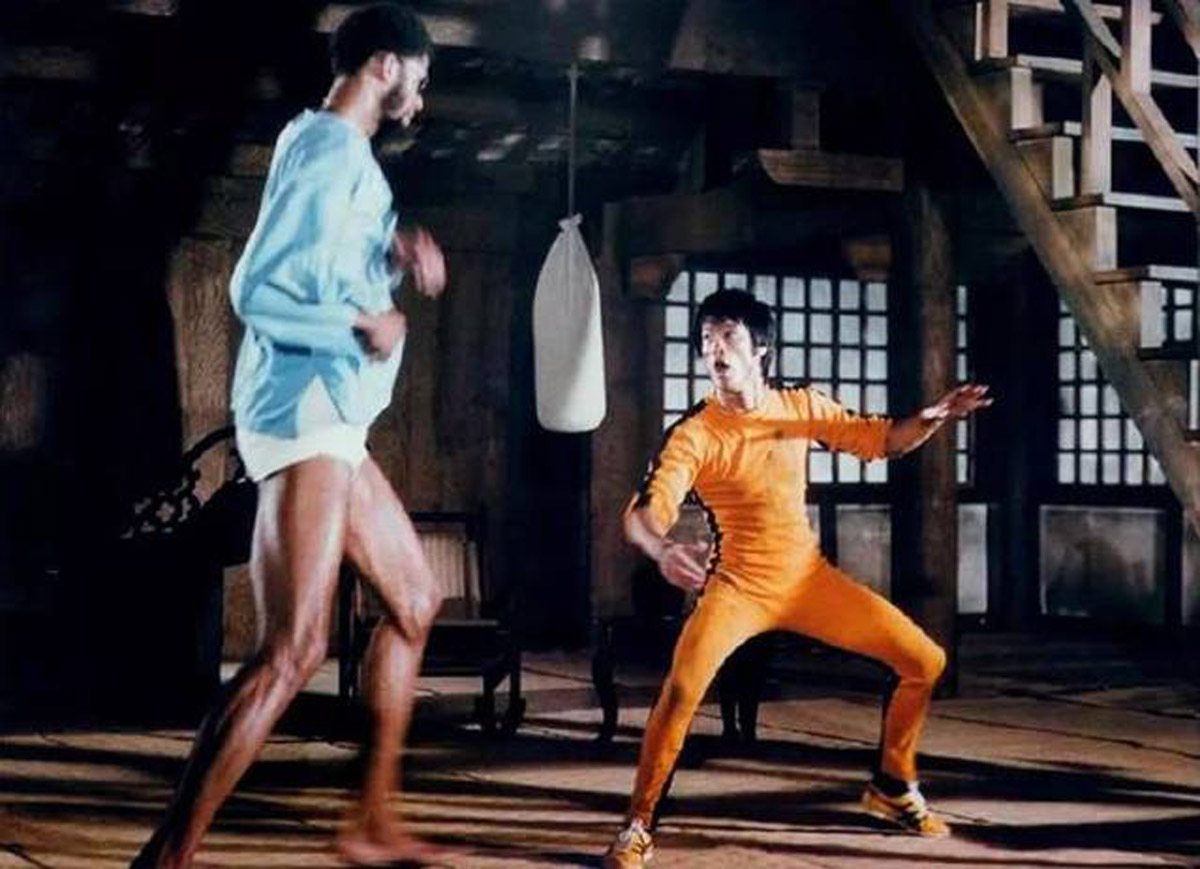 Decades later, Uma Thurman wore a similar outfit to Bruce Lee in 2002's Kill Bill: Volume 1, where her character Beatrix 'The Bride' Kiddo travels to Japan to seek revenge on her former assassination squad, the Deadly Vipers.
In homage to Game of Death, Thurman wears a yellow two-piece suit and the Onitsuka Tiger sneakers as part of her motorcycle-riding gear during her battle with the Crazy 88. The appearance leads to somewhat of a revival in the brand and its timeless design, proving Onitsuka Tiger sneakers have influenced both in sports and on screen.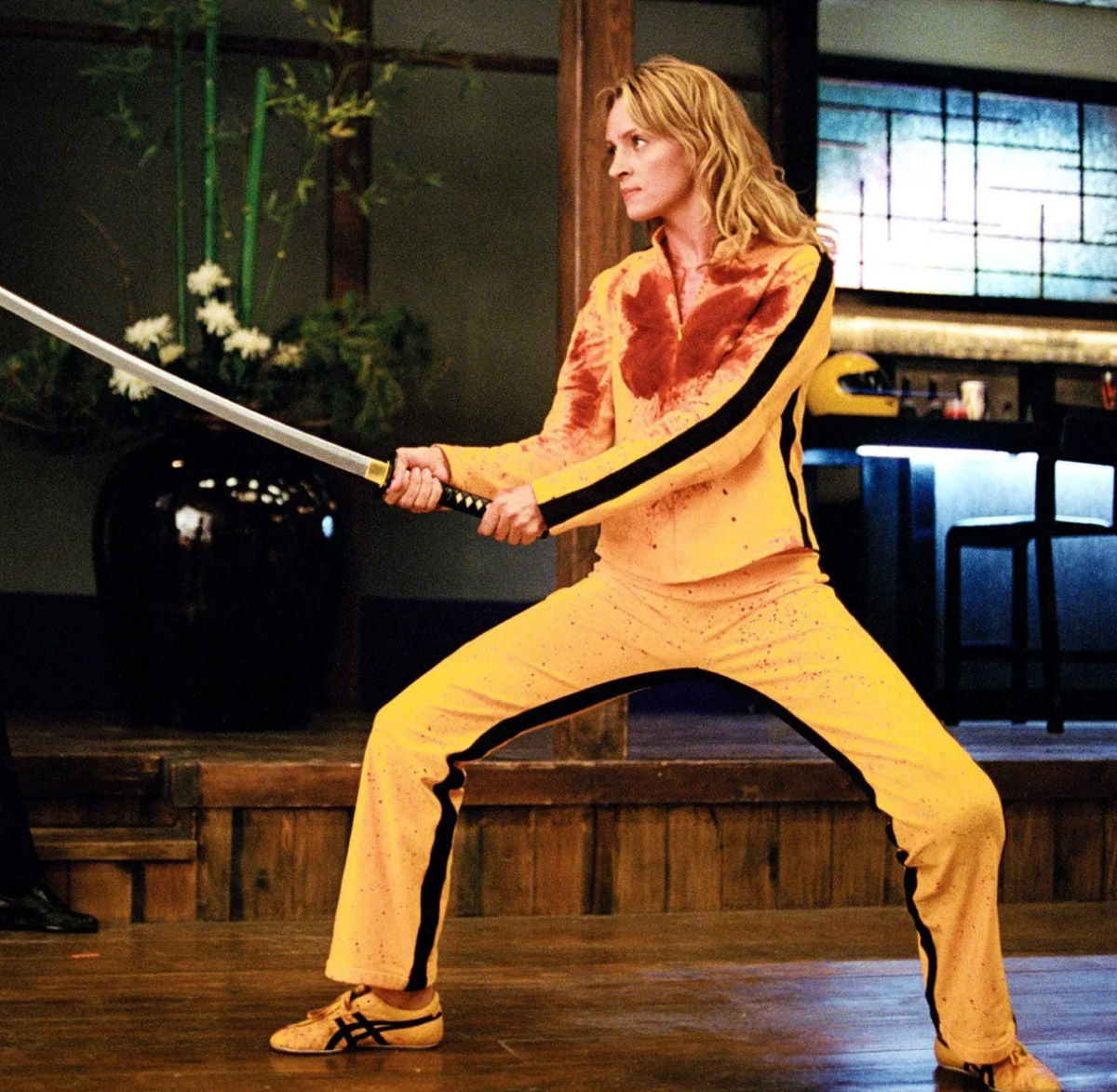 Sneakers Unboxed: From Studio to Street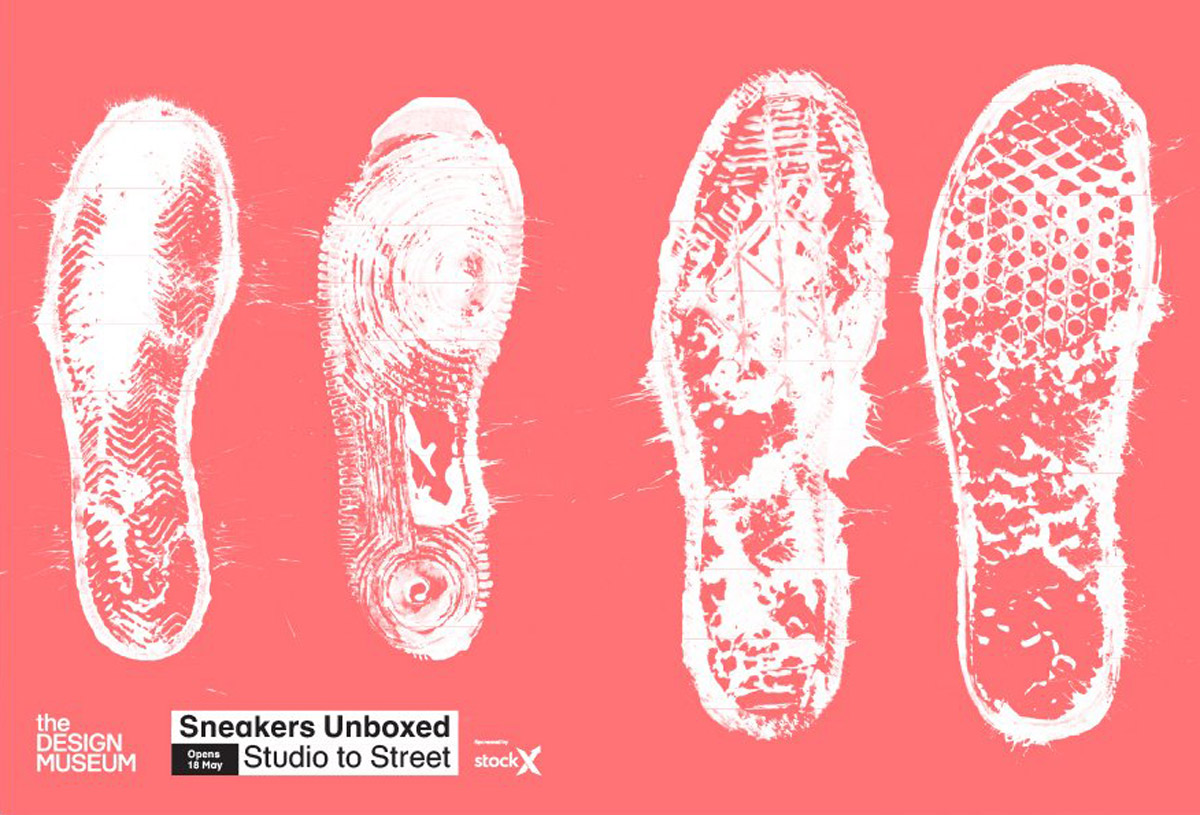 Onitsuka Tiger is just one sneaker brand among many that have taken a central role in contemporary sport, fashion, and popular culture. The Design Museum in London's current exhibition 'Sneakers Unboxed: From Studio To Street' charts the history of footwear that has changed the world of fashion and inspired many subcultures all over the world. 
As well as charting the history of the world's biggest sneaker brands, Sneakers Unboxed also dives into the design process behind some of the most technology advanced sneakers in the world and explores the sustainable future of design. 
Sneakers Unboxed: From Studio To Street runs at the Design Museum until Sunday 24 October 2021. Click here to get tickets.