🔖
3
min read
JUJUTSU KAISEN Season 2 is set to kick off on July 6th, captivating anime enthusiasts with its enthralling storyline and stunning visuals. As a Crunchyroll exclusive, this highly-anticipated season will take viewers back to the origins of the series, following the compelling narratives of Satoru Gojo and Suguru Geto during their formative years at school. With a mix of subtitled and dubbed episodes, JUJUTSU KAISEN Season 2 promises to be an exhilarating experience for fans worldwide.
The "Hidden Inventory / Premature Death" Arc: Exploring Gojo's and Geto's Past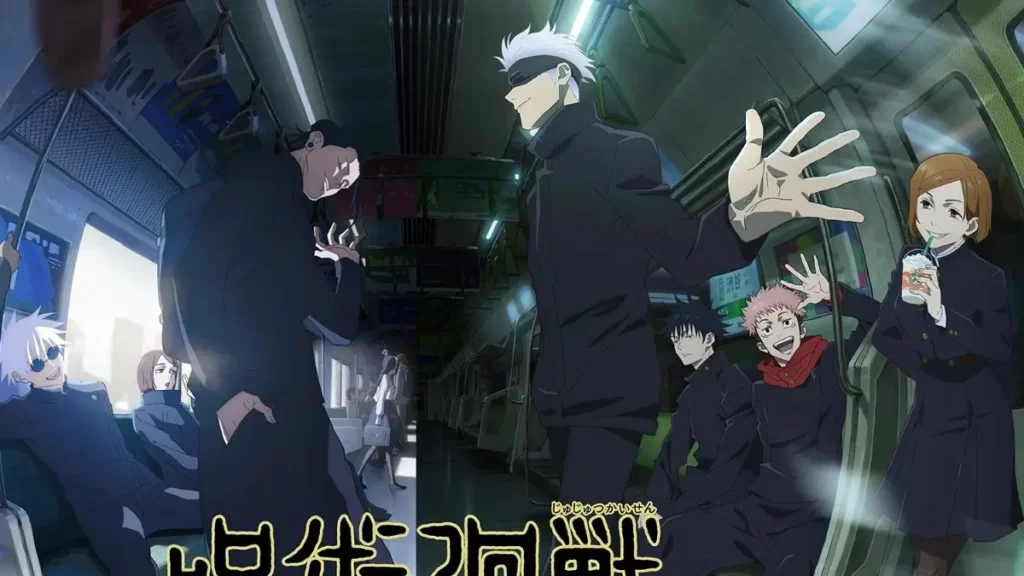 © Gege Akutami/Shueisha, JUJUTSU KAISEN Project
The first part of JUJUTSU KAISEN Season 2 will delve into the captivating "Hidden Inventory / Premature Death" arc, recounting the past experiences of Satoru Gojo and Suguru Geto. This arc will shed light on their formative years and provide valuable insights into their characters, adding depth and dimension to the overall storyline. Fans will be able to witness pivotal moments that shaped these two prominent figures within the jujutsu sorcerer community.
Unveiling the Creative Team and Animation Studio
© Gege Akutami/Shueisha, JUJUTSU KAISEN Project
Animated by MAPPA, the renowned studio behind other acclaimed series such as "Chainsaw Man," "Attack on Titan Final Season," and "Hell's Paradise," JUJUTSU KAISEN Season 2 maintains a high standard of animation quality and visual aesthetics. The director of the season is Shota Goshozono, while Hiroshi Seko, known for his work on "VINLAND SAGA" and "Attack on Titan Final Season," handles the screenplay and series composition.
A Multitude of Language Options and Dubbing
To cater to a diverse audience, JUJUTSU KAISEN Season 2 will feature dubs in multiple languages. It will include English, Latin American Spanish, Brazilian Portuguese, French, German, Italian, Castilian Spanish, and Russian. This extensive selection of languages ensures that fans from various regions can immerse themselves fully in the captivating world of JUJUTSU KAISEN.
The Impactful Voice Cast and Character Performances
The Japanese voice cast for JUJUTSU KAISEN Season 2 includes notable talents such as Yuichi Nakamura as Satoru Gojo, Takahiro Sakurai as Suguru Geto, Anna Nagase as Riko Amanai, Takehito Koyasu as Toji Fushiguro, and Aya Endo as Shoko Ieiri. Their performances breathe life into the characters, capturing their personalities and emotions with remarkable skill and nuance.
© Gege Akutami/Shueisha, JUJUTSU KAISEN Project
JUJUTSU KAISEN's Rise to Prominence
JUJUTSU KAISEN has gained significant recognition and acclaim within the anime community. The series, originally a best-selling manga written and illustrated by Gege Akutami. It has captured the hearts of millions of fans worldwide. In 2021, JUJUTSU KAISEN was named Anime of the Year at the Crunchyroll Anime Awards. Further solidifying its reputation as a must-watch series. The global blockbuster prequel film, "JUJUTSU KAISEN 0," also received critical acclaim and achieved considerable success at the box office. It grossed around $180 million globally.
As the highly-anticipated JUJUTSU KAISEN Season 2 approaches its premiere on July 6th. Finally the fans are eagerly awaiting the continuation of this captivating dark fantasy anime. With its intricate storytelling, mesmerizing animation, and talented voice cast, JUJUTSU KAISEN Season 2 promises to deliver an engaging and unforgettable viewing experience. Don't miss out on the next chapter of this enthralling series.