🔖
4
min read
Chances are you already know – and love – more Japanese plants than you think you do and will recognise some of our favourites listed below. And if you don't, you're in for a treat because these pretty plants are just what you need to add interest to your garden, balcony, or even your windowsill – we feel you, flat dwellers.
So, whether you're looking for a little greenery to pad out an empty garden border, a standout bloom that promises to add colour and femininity to your outside space, or a hassle-free plant that will brighten up your garden with minimal effort required, you're sure to find something that appeals in our guide.
And if you don't have your own garden, why not check out Japanese gardens in and around London.
1. Wisteria – one of the prettiest trailing Japanese plants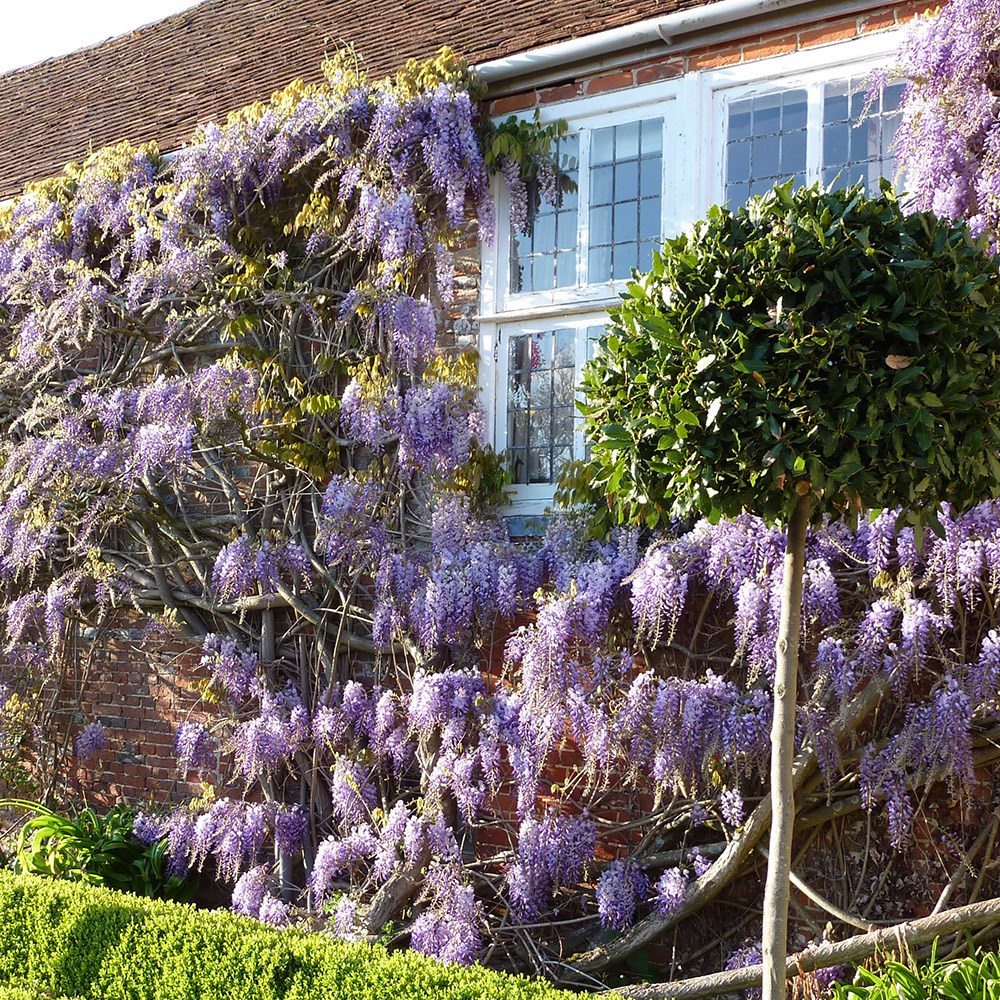 Native to China, Korea, and Japan, wisteria produce beautiful blooms during spring and – if you're lucky – into summer. Its thick branches love to climb up south and west-facing walls, which is great news if you're looking to conceal some unattractive fencing or brickwork, and the results are truly striking. We're talking stunning, fragrant flowers typically in shades of white and purple. It may take a few years for wisteria to establish itself, once planted, but we can assure you it's worth the wait.
2. Hosta – this Japanese plant is one of our favourites for foliage
A great option if you're looking to fill out a garden border with lush green leaves, hostas  – or giboshi as they're also called – are a Japanese plant that can be enjoyed from early spring, through to late autumn and requires minimal maintenance providing you keep them in a relatively shady spot. And if you don't have a large enough space – or even any space – to plant them in the ground, you may be pleased to learn that there are miniature varieties available that will grow successfully in containers. Choose from a variety of stunning leaves in a variety of shades and shapes, depending on your preferences.
3. Hydrangea – for lovers of beautiful blooms
Another bloom native to Japan, and wider Eastern Asia, you'll likely have seen hydrangeas in a garden, or two, over the years. And for good reason. Not only are they pretty easy to maintain, but their stunning floral clusters also add plenty of interest to an outdoor space. Hydrangeas love the warm, morning sun, but don't do so well in the heat of the afternoon, so it's worth thinking about this carefully when deciding where to position them. You can also choose from a variety of pink, purple, blue, and white shades.
4. Lotus – a pretty Japanese plant that attracts pond life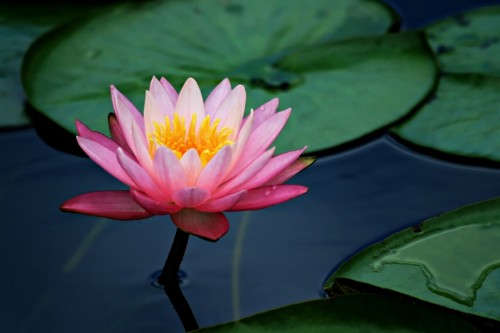 The symbol of enlightenment, you can't forgo having a few lotus flowers floating around if you're lucky enough to have a pond in your background. Not only do they have a whimsical, almost fairytale-like, feel which draws the eye, they're also really great at encouraging wildlife.
5. Azalea – a delicate combination of greenery and florals
Another of our favourite Japanese plants for borders, azalea combines stunning greenery with delicate florals, which are traditionally found in pretty shades of pink. They usually bloom in spring and maintain their stunning flowers for several weeks, adding a welcome splash of colour to your outside space. Plant them in a lightly shaded area for the best results.
6. Acers – a delicate Japanese tree with striking red leaves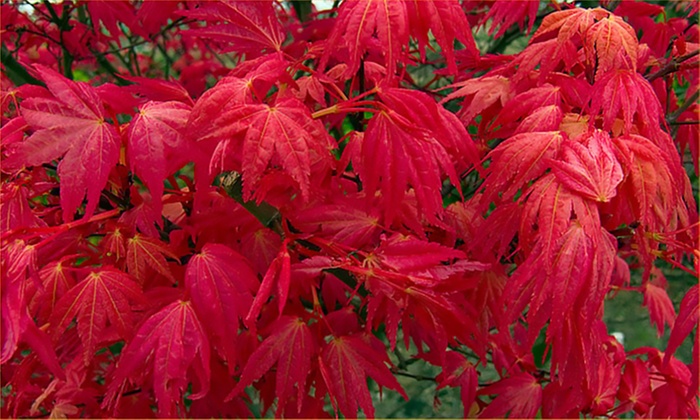 You've likely come across Acers – or Japanese Maples, as they're also known – if you've visited a Japanese garden, or two, in your time. Known for their striking leaves and delicate silhouette, they're slow-growing, which is great news for those with small gardens. It also makes them a Japanese plant worth thinking about if you're a renter who is after plants that can survive in pots.
Acers prefer to be kept in a shaded spot and will require minimal maintenance, despite what you might expect from such a delicate-looking plant.
7. Shiso – a Japanese herb from the mint family
A perennial herb, Shiso belongs to the mint family and is often serves as an accompaniment to fish, rice and other Japanese dishes. Plus, it makes a tasty addition to a mojito if cocktails are your thing, or served with soda water. Suited to temperate climates, it's perfectly simple to grow Shiso in the UK. And whether you opt for the green or, slightly less common, red varieties, it will require little maintenance. If you're looking to expand your herb garden, this Japanese plant could be the one for you.
8. Cherry blossom – perhaps the best known Japanese bloom
We couldn't write a guide about Japanese plants without including cherry blossoms. A favourite of many, the blossom trees stunning pink petals are a sure sign that spring has sprung. And while they may not remain in bloom for long, cherry blossoms are certainly worth it for the few weeks of wonder you will enjoy.
They survive best in direct sunlight, though it's worth choosing a relatively sheltered spot so that they don't succumb to strong winds. It's also worth considering how close you plant your cherry blossom to your home, as its roots will spread and could cause damage to your property.
See more stunning images of cherry blossom in our guide to Sakura season.
9. Japanese primrose – a delicate bloom for fans of wild flowers
If you're a fan of wildflowers, chances are this pretty Japanese Primrose will appeal to your love for delicate petals and more whimsical plants. Commonly, these stunning blooms grow to just shorter than half a meter, so they're an option worth considering if you're looking to work a slightly taller plant into a border for added interest. Japanese Primroses enjoy plenty of direct sunlight and should be pruned back after they've flowered in the spring and summer months.
10. Camellia – a stunning, pink petalled flower
Camellias are another great option for container gardening, though these stunning blooms will also thrive planted straight into the ground. An evergreen variety that's easy to maintain, you can also rest assured that they'll come back year after year. Choose from a variety of white, pink, and red blooms to add a little interest to your outdoor space early in the season.