🔖
9
min read
This article will review the Tokyo attractions that most people go to on their first trip to Japan. In other words, beginner attractions or "gateway attractions" that tourists go to when they want to play it safe. They're popular for a reason, right?
We will give them a 1-5 star rating based on their overall experience, highlights, and their revisit value.
It is intended to help those planning a trip to Tokyo, especially if you're only staying for a few days. Without further ado, here is our honest review of ten beginner Tokyo attractions!
P.S. This article is simply the author's opinion collated with general public consensus. The intent is to inform, not offend. All of the places below are enjoyable depending on the people and the circumstances.
If you are an anime fan, then the top destination on your list is probably Akihabara. But is it worth the hype? And is it worth multiple visits? Here are our thoughts: 
First-time Experience: 
10/10 if you like anime, 7/10 if not
Akihabara is a great attraction for first-timers going to Japan. With the maid cafes, arcades, and anime merchandise lining the streets, you'll immediately think "Wow, I really am in Japan!"
It is full of novelty, and it's no surprise that it is called the "mecca" of otakus. From the gachapon machines to seeing your favorite animes stocking the shelves, its colorful streets are sources of endless fun and adventures. There are also delicious desserts to try such as crepes and fluffy Japanese pancakes. Your sweet tooth will be happy here!
People also dress very uniquely here: from fashion-forward teens to cool anime cosplayers here, it's always a fashion show in Akihabara. Makes for awesome vacation photos. 
Highlights: Anime merch galore everywhere you look, fluffy Japanese pancakes at Marufuku Coffee, delicious chocolate crepes at Smiley Crepes, and playing 8-bit retro games at Super Potato
Revisit Value: 6/10
If you've already been here a few times and maid cafes aren't your thing, then Akihabara just becomes a bunch of electronic stores and anime shops. 
Unless you have specific anime merchandise in mind that Akihabara has, then you can scratch Akihabara from your 2nd or 3rd visit to Tokyo.
Additionally, some people call this place a tourist trap because there are just way too many tourists here. This can ruin the experience for people who were looking for a relaxing vacation. If you want relaxation, then Akihabara is not the place to go.
Check out this walking tour of Akihabara:
2. Sensoji Temple, Asakusa
First-time Experience: 8/10
Picture this: It's your first time in Tokyo, and you want to visit a temple. Sensoji Temple is the one! You can buy kimonos here, people are walking around in traditional clothing, you can take photos at the shrines and water ceremonies, and there are omamori to hang and look at. On top of this, there are scenic views to enjoy, as well as a lovely and lively atmosphere. 
Highlights: the statue of Kannon, the water and smoke rituals, kimono shops, tori gates, and giant lanterns
Revisit Value: 6/10
Sensoji Temple is not Tokyo's most iconic temple for nothing! Its sheer beauty and spectacle make it a great place to reminisce about your first trip to Japan, walk around, eat at restaurants, buy from the street stalls, and more. 
Plus, it's so near to the city and many other attractions that spending some time here will not take away much time from your itinerary.
While it would be a better use of time to go to another temple you haven't visited yet, Sensoji Temple is a welcome familiar to go even if you've already been to Tokyo.
Here is a virtual tour of Sensoji Temple:
First-time Experience: 10/10
It's the happiest place in the world in Japan! Plus, Disneyland in Tokyo is the cleanest and most organized one in the world. It has rightfully won several theme park awards for its top-tier magical experiences and unique attractions.
Aside from the world-class theming and endless fun things to do, the theme park resort has several attractions that are unique to Japan. Even if you've been to other Disneylands in the world, the Tokyo Disney Resort is absolutely worth a visit!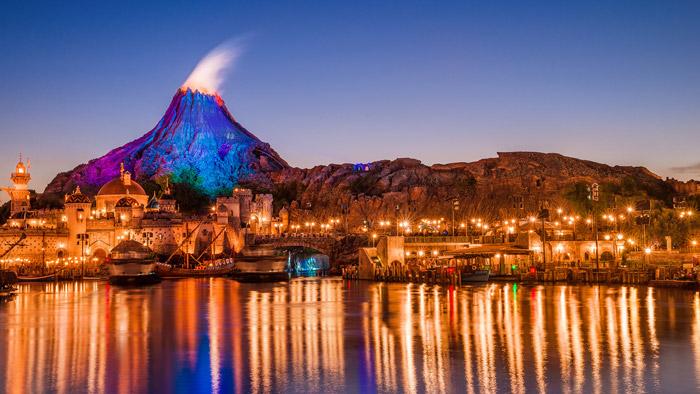 Highlights: Journey to the Center of the Earth, Mickey Waffles, Big Band Beat, the fireworks show, the music and atmosphere, and all that good ol' Disney magic!
Revisit Value: 10/10
Tokyo Disney is always worth it! And new attractions come every few years, so it is worth coming back to throughout your entire life. 
Watch this vlog by Kim Dao and see for yourself!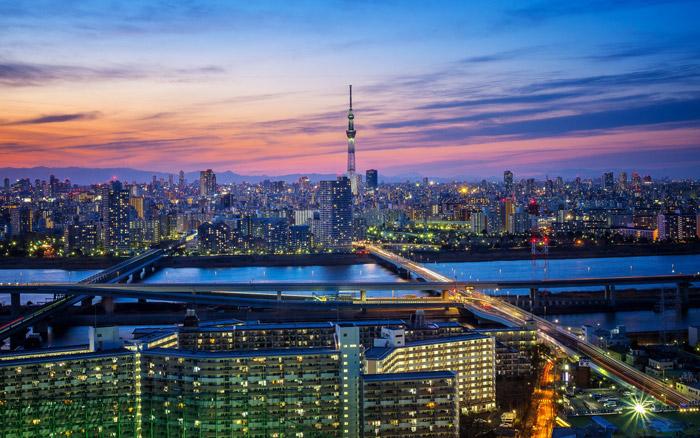 First-time Experience: 5/10
There are two reasons why this place is called a tourist trap: it is expensive and crowded. Not the most pleasant experience for a first-time visitor to Japan hoping for a wonderful trip. While visiting, you might think "… That's it?"
And for good reason, because this attraction is very aggressively advertised, but does not live up to the hype. However, the bottom of Tokyo Sky Tree has a beautiful shopping street called Solamachi, which is a nice experience. 
It also has the Sumida Aquarium, which is affordable and elegant. With its exhibits containing fur seals, penguins, and fish; you'll be surprised that the best part of Tokyo Skytree is not the tower but the surrounding area! 
Highlights: View of Mount Fuji, Sumida Aquarium, and the Tenku Planetarium 
Revisit Value: 3/10
Honestly, it is not worth a second visit after you've seen it once. In terms of experience, you will find that the prime viewing spots are always crammed with tourists, and it's not easy to get good photos at the observation decks. 
A lot of flyers and trip organizers (plus travel agencies) recommend this place, but honestly, if you had to choose between Tokyo Skytree and another attraction, pick the other one. 
Look here for some of Tokyo Sky Tree's amazing views!
First-time Experience: 4/10
One will find that the general opinion about  Mt. Fuji tours is that it leads to a "beautiful tourist trap."
The souvenirs are very expensive, the food is subpar, and unfortunately, there is not much to do beyond taking in the majestic view of Mount Fuji. 
Food in Japan is good 99.9% of the time, but tour guides will tell you not to eat the Russian bento – or any of the overpriced food located here. 
Highlights: Mt. Fuji itself, Mt. Fuji-shaped biscuits, the crisp mountain air
Revisit Value: 2/10
Considering that you can see Mt. Fuji from certain hotels or other places in Tokyo, it's not worth a second visit. It is optional to visit Mount Fuji because there are much better destinations to use your time. 
There are many reasons people call it a tourist trap, among them, being false advertising of how long it takes to get to Mt. Fuji. For example, the brochure might say "30-60 minute trip" but it takes about three hours. That can poke a hole in your itinerary, so it is not recommended.  
Here is a guide to climbing Mt. Fuji:
First-time Experience: 2/10
Tsukiji Fish Market is one of the most common "must-do's" in Tokyo, and plenty of people make it one of their stops on their first trip to Tokyo. The reality is that it is not easy on the nose and that ultimately, it is a place for work. 
People chop fish here and sell sushi, but it is not exactly an attraction. There is good sushi, but it is also the same sushi served all over Tokyo because many restaurants get their stock from here.
Highlights: watching people chop fish, the lively market atmosphere, the fresh fish and sushi
Revisit Value: 1/10
If for some reason you decide to visit Tsukiji Fish Market, then you've seen and smelled it all the first time. No need to go back unless you plan to work here!
First-time Experience: 10/10
Shibuya is an amazing place to experience Japan. It is chock full of iconic experiences, has great food everywhere, shows off Japan's cutting-edge technology, and has a variety of great things to do. There are parks, shopping districts, malls, restaurants, and everything you need to make your trip wonderful! 
It is truly a marvel to join the 2.4 million people who cross Shibuya Crossing every day, as well as view the Hachiko statue (which is a popular meeting spot in Shibuya!). It is a must to view the entire Shibuya Crossing from the Starbucks near it. 
Speaking of Starbucks, there is great variety in the food options in Shibuya. Delicious buffets and specialty restaurants filled with unique cuisine are guaranteed to satisfy your palate. It's also an awesome place to try out the Must-eat places in Japan like Ichiran for its ramen or Hakushu Teppanyaki for its wagyu beef! 
Yoyogi Park is also a welcome place to relax and take a break from the hustle and bustle of Shibuya. 
Highlights: Shibuya Crossing, Hachiko Statue, buffet restaurants, Ichiran, wagyu beef, sightseeing, Yoyogi Park, and people watching
Revisit Value: 10/10
Walking along Shibuya, you will see all kinds of amazing sights. From talking robots to kimono-clad citizens and colorful lights; you'll never get bored! Shibuya is always worth a visit, even multiple times in one trip because there is always something new. 
It's also an awesome food trip location no matter how many times you've been here. 
Check out this Shibuya vlog and have a taste of the many things to do here:
8. Shinjuku Gyoen National Park
First-time Experience: 8/10
The Shinjuku Gyoen National Park is a grand botanical affair containing three gardens: a traditional Japanese landscape garden, a formally elegant French garden, and an English-inspired garden. Bolstering its already massive amount of plants is a beautiful greenhouse filled with all manner of tropical flora and blossoms. 
Each uniquely themed area pays fantastic homage to the country it is inspired by, weaving in majestic architecture with carefully selected plants to make a gorgeous verdant landscape. 
There is also a restaurant, art gallery, and information center.
Highlights: Beautiful themed gardens, restaurant, and greenhouse
Revisit Value: 7/10
No matter how breathtaking the park is on the first visit, there are funner things to do in Tokyo. 
However, we gave it bonus points because it changes drastically throughout the seasons! When you last saw it in Spring and the leaves change color in Autumn, it is worth another visit. 
Click here to stroll around one of Tokyo's most beautiful parks in 4K:
First-time Experience: 6/10
Japan's remake of the Eiffel Tower
This tower always features in movies and postcards about Tokyo! Unfortunately, there is even less to do here than in Tokyo Skytree. 
Thankfully, there are nice souvenirs inside, and its location is very near to the heart of Tokyo, so it won't take up too much time on your itinerary. Definitely worth a first visit!
Highlights: Tokyo Tower Cafe with good menu items and live performance to watch
Revisit Value: 4/10
The Tokyo Tower is good for a first visit, but with the paltry amount of things to do, you can save time by cutting it off on the itinerary on your second visit to Tokyo. Due to its breathtaking views and good atmosphere, some people make it a tradition to go here for a few minutes every time they are in the country, and that is fine as well. 
Here is a complete tour of Tokyo Tower:
First-time Experience: 10/10
Known as Tokyo's Entertainment Island, Odaiba is another wonderful place to go to in Japan. It combines technology, iconic landmarks, artificial beaches, and all the conveniences of Japan into one amazing destination!
With so many must-see sights such as the Rainbow bridge, a giant Gundam in Diver City, and a miniature Statue of Liberty; you will never be bored on this island of fun. Additionally, it has an amazing mall with unique decorations, one-of-a-kind shops, futuristic robots, and delicious food! And as if that isn't good enough, there are also kimonos and cultural souvenirs to purchase here.
Odaiba is the perfect marriage of modern and traditional Japanese culture – a place where you can taste Japan in all its multifaceted glory. 
Highlights: life-sized Gundam statue, unique decorations, Rainbow Bridge, Statue of Liberty, cafes, talking to the Pepper robot, and 
Revisit Value: 10/10
The amazing thing about Odaiba is that it is ever-changing. Even its essentials evolve! Just like Disneyland and Japan as a whole, Odaiba's decorations and selections of shops change throughout the seasons – but the Gundam has gone through a few changes. For example, the old RX-78-2 Gundam statue was replaced by a new RX-P Gundam in 2017. The new one has two modes: Unicorn, with a single horn on its head, and Destroyer, which reveals its hidden flashing light panels. 
There are also several pop-up stores, temporary cafes, and anime collaborations that make sure your experience here is always fresh. When the author visited Odaiba in 2018, there was a special JUMP Pop-up store themed around shonen manga. Today in 2022, there is a new shop by Mihoyo that is centered around Genshin Impact and the company's other gacha games,
Even if you visit Odaiba multiple times, you are guaranteed to have new experiences and sights because this place is always upgrading. 
Here is a video by PaolofromTokyo about the top 10 things to do in awesome Odaiba:
We hope you enjoyed this list and look forward to the next one!