🔖
6
min read
Over the course of this year, the anime scene has seen tremendous transformation. It is no wonder that the number of anime fans is increasing because of new shows like "Chainsaw Man" and the surprise return of classic shows like "Bleach." And as the number of fans grows, so does the demand for merchandise! 
Here is part two (part one) of the best anime streetwear brands to buy from in 2022, not including the ones from last year's article.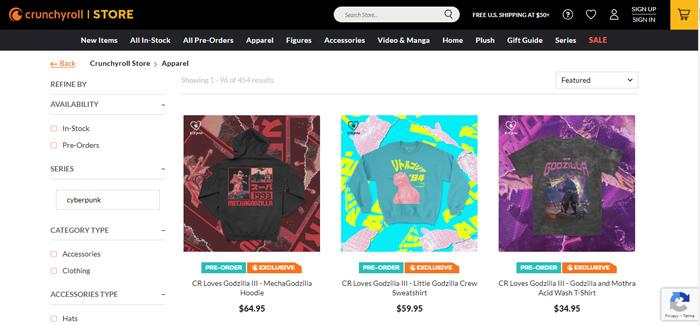 Crunchyroll is known for its large collection of anime TV shows and movies. But did you know that it has an anime clothing store as well? Moreover, it even sells anime figures and plush toys!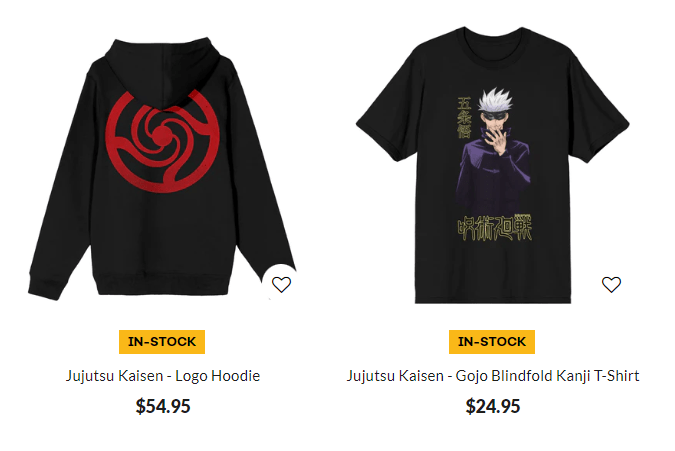 From Jujutsu Kaisen and My Hero Academia to Death Note and Berserk, anime fans of all ages will find something to love in this vast collection of otaku-approved clothing. 
Additionally, Crunchyroll often collaborates with artists and adds an anime twist, producing unique merchandise. Check out this Lady Gaga Cyberpunk hoodie from the "CR Loves Lady Gaga" collection! 
Even classic Japanese horror movie monsters like Godzilla and works by Junji Ito are up for grabs!
Unique Selling Point:
You can filter the clothing and accessories by series on the website, without needing to click the search bar! Very convenient. Plus, it has a very wide range of options.
Konoha Streetwear is a London-based anime streetwear brand that specialises in t-shirts and hoodies based on some of the biggest anime titles. The brand offers a wide selection of designs from popular anime such as Berserk, Attack on Titan, Chainsaw Man, and Hunter X Hunter.!
Customers are sure to find something they love, whether they're a fan of anime or just looking for stylish designs on hoodies or t-shirts. With its commitment to quality and attention to detail, Konoha Streetwear is the perfect choice for anime fans looking to add a touch of style to their wardrobe.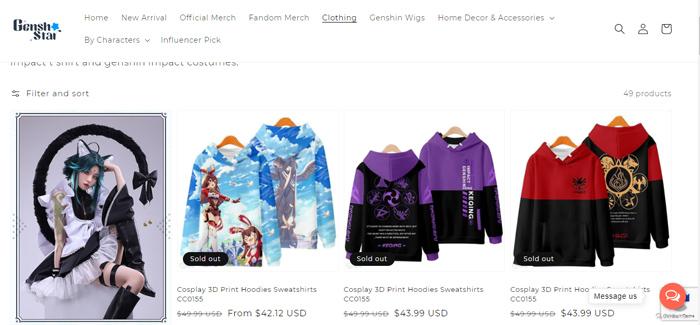 With millions of anime fans playing Genshin Impact and the game getting its own anime adaptation; the need for its merchandise has definitely increased. To meet this need, Genshstar sells clothing inspired by the popular gacha game all over the world! 
This long-sleeved coat inspired by Xiao looks amazing, with its sleek black and neon green aesthetic; as well as the Mask of the Yaksha emblazoned on the back. The Chinese cloud designs combined with the large brand logos give it a modern streetwear vibe with a traditional twist.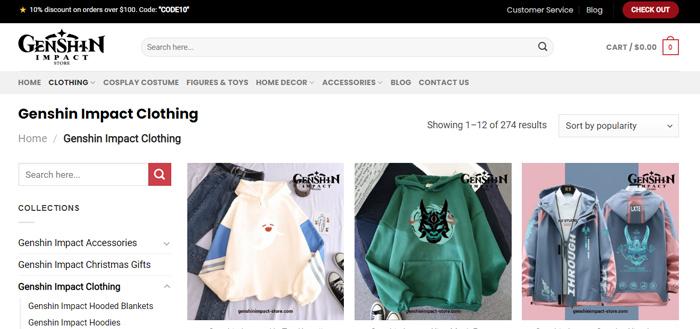 The official Genshin Impact store sells shirts and hoodies inspired by the game as well! Even the countless memes created by the fandom are immortalized into clothing. Check out this adorable Emergency Food jacket, or show off your love for the Seven Elements with this shirt!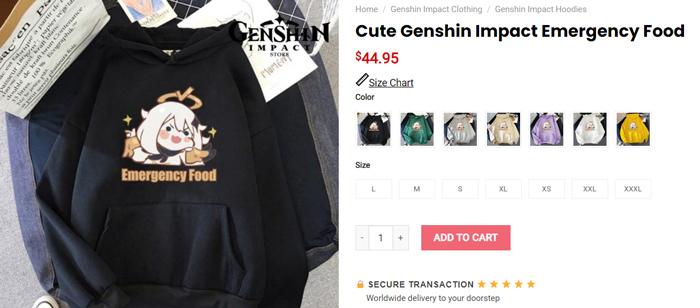 Both stores sell cosplay clothing, exclusive merch, and even home decorations on their respective sites!
Unique Selling Point:
Anime streetwear brands that sell Genshin Impact clothing are few with limited selections, so you have more options going to these two stores. 
Mishka is a streetwear brand based in NYC, and unlike the others on this list, it does not specialize in anime clothing. However, it does have anime-inspired streetwear, with its cartoony Vaporwave aesthetic and quirky Japanese culture-inspired designs.

Unique Selling Point:
More streetwear than anime, so it will do for those who want just a touch of anime in their outfits – but not too overt.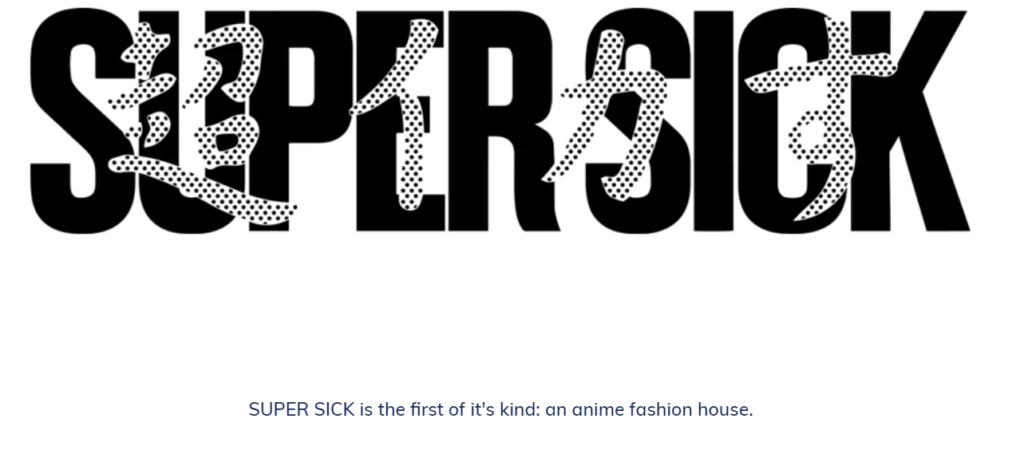 *Super Sick was mentioned on our previous list, but merits a re-mention because of its new collection of pop culture x anime clothing"
Super Sick Clothing is an anime fashion house based in the UK. With the goal of spreading positivity through anime, the fashion houses combine mainstream and otaku culture to come up with unique designs such as this shirt with Albert Einstein in Jiraiya's clothes, or hip hop group Migos dressed as the Akatsuki.
It also has designs from iconic anime films in Japanese cinema history, such as "Akira" and "Perfect Blue."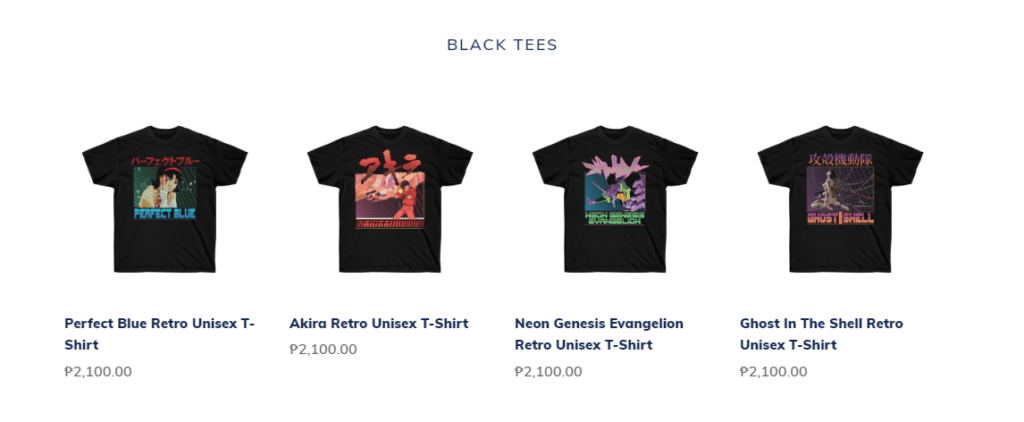 Unique Selling Point:
It sells clothes that combine mainstream pop culture and hip hop culture with anime-inspired designs, but it also sells the classics.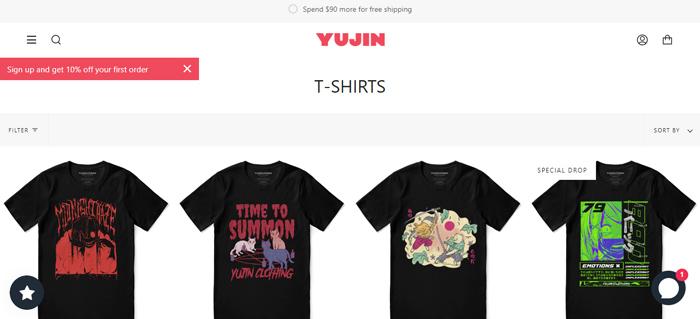 Yujin's clothing ranges from cute to terrifying to subtly aesthetic, and the messiness is on purpose. The designs are made by anime fans for other anime fans to buy. From shirts with Junji Ito manga panels to anime girl sweatshirts, and even a T-shirt with a catzilla; these quirky designs are bound to make anyone smile.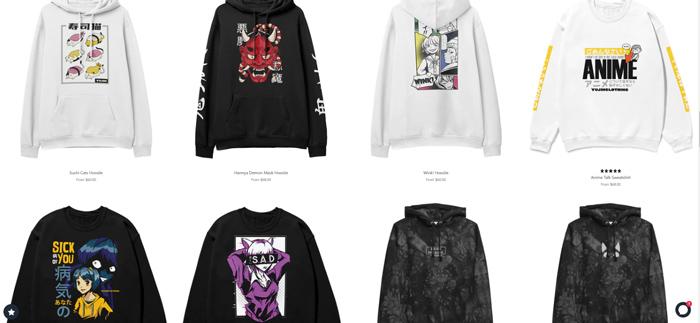 This streetwear brand has Japanese aesthetics that even non-anime fans will appreciate, such as this Hannya Demon Mask hoodie or this cool neon shirt with a city pop vibe called "Emotions."
Unique Selling Point:
Features designs created by fans for other fans, which makes the clothing authentic and raw. 
Unlike the other entries on this list, Joom is an ecommerce platform. However, it does sell a large quantity of anime clothing, so we couldn't exclude it! All you have to do is search "anime clothes" or the title of your favorite show. If your usual anime clothing brands haven't released a collection based on your favorite anime, then feel free to look here!
Unique Selling Point:
You can find just about any clothing you want here, at ecommerce prices. Additionally, you can even have custom-made outfits at your request, at prices from $31 to $141!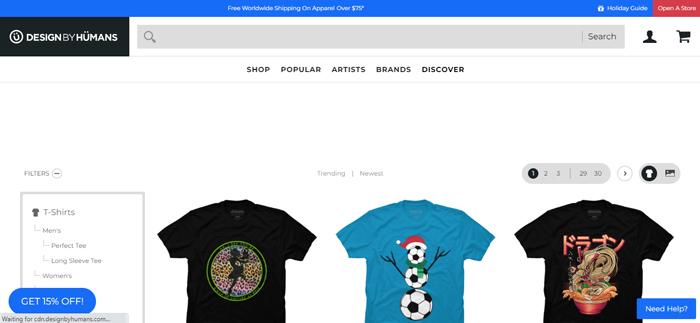 Design By Humans is a lovely clothing brand that sells apparel from all kinds of franchises, including but not limited to anime! Its products also contain designs from independent artists, content creators, and large intellectual properties such as those owned by Disney and Netflix.
The brand has quirky designs that anime fans will be sure to appreciate, such as this "Bad Gamer" T-shirt by DesignStudio13, as well as gorgeous artistic works like the Summer Sunrise shirt by Bobyberto.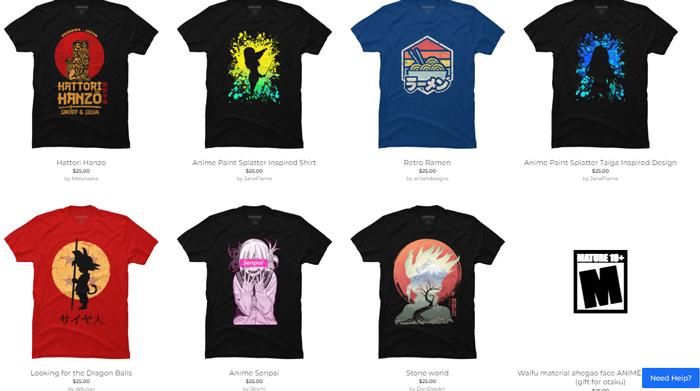 The brand's more overt anime designs include this anime senpai shirt featuring Himiko Toga, or this cute retro ramen shirt. 
Unique Selling Point:
It offers not just anime-inspired clothing and streetwear, but clothes inspired by mainstream shows as well such as "Stranger Things" and "The Mandalorian." Additionally, the store has a roulette wheel you can spin to get up to 50% off your order!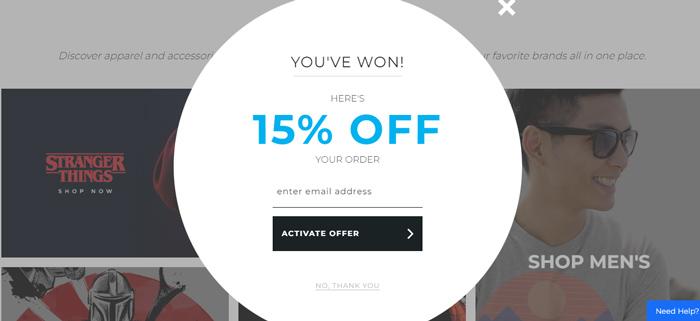 Saiyan Stuff is an online store that prides itself as "the index to the biggest collection of Dragon Ball Z merch online." Although it specializes in Dragon Ball Z clothing, the store also sells apparel from other anime shows such as Demon Slayer, Naruto, and One Piece.
Most of their clothing is themed after specific characters and their color schemes, such as these new Inosuke and Tanjiro-inspired jackets. Their vibrant yet sleek designs make them perfect for any streetwear-based looks and outfits. 

For those looking for a more lowkey anime-inspired look, Saiyan Stuff offers streetwear that passes as "normal clothes" but still pays homage to one's favorite anime series. These DBZ Basketball shorts and these Naruto jerseys come to mind. 
Unique Selling Point:
You can browse anime categories through a tab with large icons of the main characters' faces! Each category is neatly divided into further subcategories such as bomber jackets, accessories, shirts, tank tops, hoodies, sweatshirts etc. Plus, you can request free custom designs and create your own merchandise! Amazing! 
And last but not least, we have Animelife. This US-based online retailer sells great anime streetwear and offers free shipping overseas! Their designs are overtly anime with spritely colors and large in-your-face designs, as a way to bring anime into one's daily life and outfits.
Check out these awesome track jackets inspired by the Demon Slayer cast's kimonos, as well as these Attack on Titan Survey Corps hoodies! Their accessories are great as well, with a wonderful collection of caps and beanies that feature logos from several anime shows. 
Unique Selling Point:
Animelife has the most comprehensive list of "Shop by series" tabs in this list, and is adding more shows to their collection!
We hope you enjoy this list and continue to let your anime fan flag fly!