🔖
3
min read
For many people, Japan is the dream holiday destination. From the bustling, futuristic Tokyo metropolis to the sacred, ancient shrines hidden in the mountain forests. It's a nation of contrast, immersed in rich cultural heritage and long-established tradition. 
Japan's idyllic countryside scenery often takes a backseat to the fame and grandeur of its sprawling cities. However, the hiking and backpacking opportunities in Japan are second to none, it's a perfect destination for those looking for an adventure-packed holiday with stunning scenic backdrops. If you're thinking of booking up a backpacking trip to Japan, check out this guide with some tips and tricks you need to know before you go.
Get Insured Before You Go
Accidents can happen anywhere. However, when you're taking long, often arduous, treks through unfamiliar terrain, exposing yourself to the elements, and putting yourself at the mercy of nature, all in a foreign country, the risks increase significantly. 
Ensure you're covered in case of any unforeseen accidents or emergencies. Check out travel insurance from Staysure, they offer cover for a range of medical conditions, medical expenses and even Covid-19 cover, allowing you to enjoy the Japanese mountains without having to worry. 
Backpacking might seem like a cost-effective way to take a holiday, and it certainly can be. However, costs have the tendency to mount up, what can seem like a cheaper option might end up costing more than you think.
Japan is an expensive country with high costs for goods and services. Ensure you factor this into your budget and be prepared to pay over the odds for some products. Evaluate what essentials you'll need and break these down into daily costs to get an idea of what you need. Remember, you're on holiday so don't just budget for the bare minimum, you'll need spare cash to enjoy yourself too.  
The weather in Japan is highly variable. This is important no matter what kind of trip you have planned, but it's especially vital if you're going to be spending a significant amount of time out in the countryside. Avoid the winter months, Japan gets very cold and can see heavy snowfall. The summers can get very hot and humid, not ideal when you're walking long distances every day. 
The best time for a backpacking trip would be in autumn or spring when the temperatures are cool enough to not overheat but warm enough to spend most of your time outside. Visiting in spring has the added bonus of letting you catch the stunning cherry blossom season. Beware though, this time of year can get busy with tourists.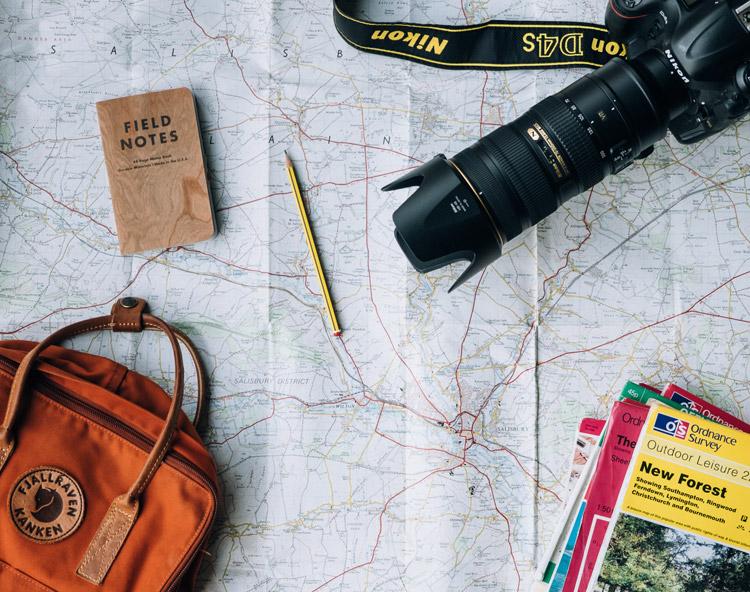 Japan is a big country with plenty to see and lots to do, it would be impossible to cover it all in one trip. The best course of action is to focus on one region, draw up an itinerary and plan it meticulously. This way you'll make the most of the time you have there, avoiding any delays or getting lost.
Consider your travel options too. Japan has a fantastic public transport system, one of the best on the planet. The rail network is extensive and consistently reliable. However, with this great service comes a high price, you'll pay more for public transport in Japan than you would in other countries. Consider getting a JR pass if you're using the train a lot, this can work to substantially reduce the costs and offers unlimited travel on buses and ferries. 
Japan is an incredible country with so much to offer. Follow these tips and ensure you have the backpacking trip of a lifetime.