🔖
7
min read
There's something about clothing and video game collaborations that feels so natural. Perhaps it's the prevalence of in-game cosmetics such as skins and custom content! Or the importance of visuals and aesthetics in both industries. With that, here are ten gaming x fashion collaborations that are dripping with style!
From fantasy characters modelling clothes to fashion houses selling in-game clothing, it's becoming clear in an increasingly online world that video games are an effective runway to display the latest trends. And with the advent of digital fashion and even robot influencers, the lines between real and virtual fashion are blurring.
1. League of Legends x UNIQLO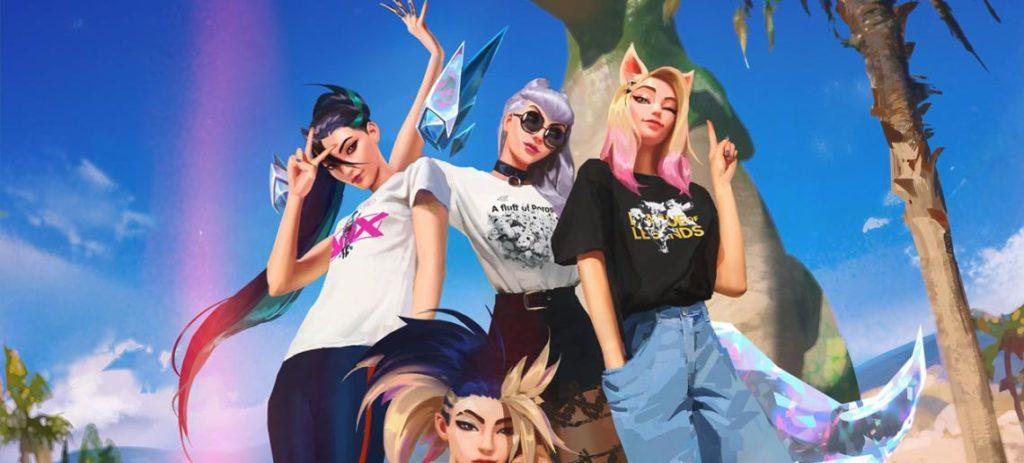 You don't need to look further than your local Uniqlo to show off your love for League of Legends! These awesome shirts are perfect for going out, attending gaming conventions and Esports events, or even just lounging at home!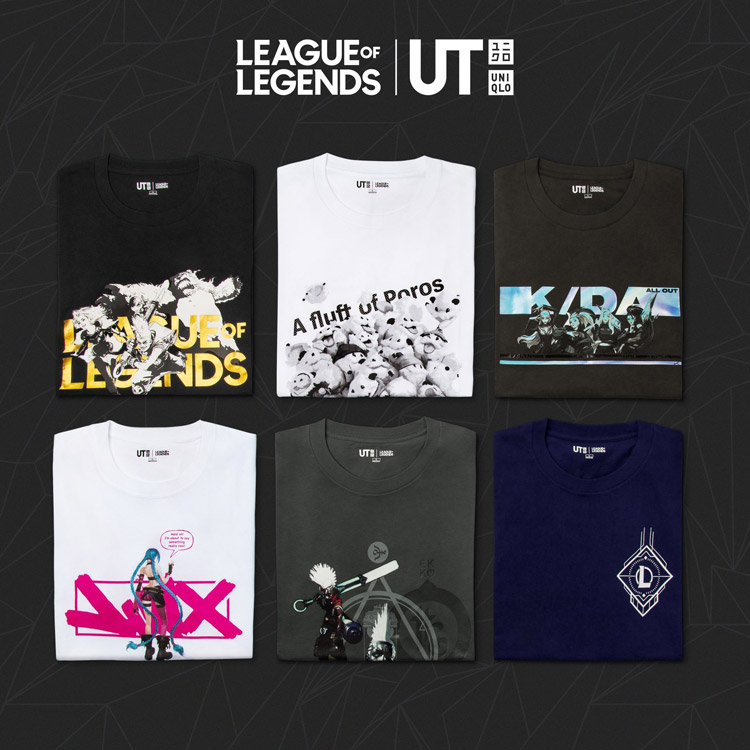 They're also the perfect conversation starter if you run into a fellow League player! The shirt designs feature classic characters such as Jinx and Yasuo, as well as splash art of Riot Games' virtual girl group K/DA.
With CONQuest Festival 2022, one of the largest Riot Games-focused gaming conventions of the year coming up, it's high time to cop one of these shirts to prepare your League of Legends-inspired outfit! Don't forget the St. Albans Comic Con in July and the London Anime & Gaming Con in August! 
The collection is part of Uniqlo's "UT Graphic Tees" collection. While it is no longer available online, you can try your luck at Uniqlo's physical stores!
Play K/DA's latest music video "More" below while you browse! You can also read Uniqlo's interview with the girl group's leader Ahri right here!
2. HYPE x Sonic the Hedgehog
Sonic the Hedgehog may be one of the classics, but with the release of a new movie just last month, the franchise is poised for a grand revival among fans old and new! And one of the steps towards this effort is a collaboration with Just Hype, a streetwear label known for its bold prints and extravagant designs.
Don't let the label's cult following intimidate you! The designs are faithful to Sonic the Hedgehog, featuring favorite characters such as the blue hedgehog himself, Tails the Fox, Knuckles the Echidna, Amy Rose, and more – from different generations of the franchise no less. Some of the shirts and bags even feature Sonic in his super form!
Whether you're a new fan or O.G. Sonic enthusiast, you're bound to find something that catches your eye. But be careful, items are limited edition and selling out quickly!
Minecraft has been one of modern gaming's ever-present titans since its release in 2011. Now, more than a decade later it is still going strong with patches, updates, and even a special port to the Nintendo Switch! Its longevity is partly owed to YouTubers such as Dream, who keep it fresh and relevant.
 Recently, the game announced a collaboration with an even more classic brand: Lacoste, a French fashion house that has been around since 1993!
The Minecraft x Lacoste collab features T-shirts, classic polos, jogging pants, and more emblazoned with iconic creatures from the game! This creeper backpack is bound to turn some heads.
Watch one of Dream's fun Minecraft videos here on his channel while you browse the Lacoste collection!
Love Pokemon? Now, you can get Pokemon-inspired eyewear with your favorite monsters on them! The collection puts these iconic creatures front and center by incorporating them into the frames, glasses cases, and even the cleaning cloths!
The company JINS eyewear is known for its quirky frames, and is coincidentally having gaming x fashion collaboration with Jujutsu Kaisen as well!
Take a look at these awesome Pikachu glasses, with its bright yellow rims and lightning-shaped temples! Each model gets creative with its ear tip pieces, with some resembling Eevee's bushy tail, while another pays tribute to Snorlax's pawprints. All of the glasses have the Pokemon logo as well.
The eyewear case features the videogame's trademark 2D sprites against a backdrop of one of the routes from Pokemon Fire Red and Leaf Green. Some of the glasses come with free stickers! Lastly, the cleaning cloth has a nostalgic Pokeball design, making any diehard fan ready to open their wallet.
Additionally, there are collections that feature legendary Pokemon and Pokemon from the Kanto region, with equally stunning designs. If you wanna catch 'em all, click now before other trainers get their hands on the limited edition items!
To keep you motivated during your hunt, why not listen to some great music from the video games?
As one of the most popular life simulation games, Sims is living proof that art imitates life and vice versa. This is one of those gaming x fashion collaborations where a video game truly becomes a fashion runway for a clothing brand.
In 2021, Sims 4 partnered with Moschino to produce a game pack featuring the fashion house's clothing. The pack is called "The Sims 4: Moschino Stuff" and includes 40 buy and build mode items, from objects to styled rooms, and of course – new outfits for your Sims!
But this wasn't the first time the two companies worked together. In 2019, Moschino and Sims co-produced a clothing line inspired by Sims motifs such as plumbobs, freezer bunnies, and other mascots of the game.
6. Hot Topic x Assassin's Creed
Assassin's Creed with all of its action and stealth is one of those games just dripping with coolness. And now, you can buy shirts inspired by the series on Hot Topic!
With lines like "For Odin!" and "Meet you in Valhalla," other fans of the video game will be sure to get the reference. While most of the tees are in black and blue-green, there are also shirts featuring art of classic AC characters like Bayek and Kassandra.
And the best part is, some of them are currently 20% off! The shirts are all available here online and not yet out of stock! While you shop, here's a video of one of the most intense chase scenes in the history of the game. 
7.  Final Fantasy x Uniqlo
Remember the recent Final Fantasy 7 remake in 2020? Well, that was just the first step in the franchise's revival as it gears up to release its next game: Final Fantasy 16! Just this month, the RPG series worked on a gaming x fashion collaboration with Uniqlo for a new line of shirts in celebration of its 35th anniversary. 
It's safe to say that Final Fantasy is slowly climbing back to peak relevance in the minds of gamers everywhere. Even Tifa Lockhart from FF7 made international headlines when she accidentally got the wrong kind of exposure at an Italian Senate meeting.
It also made headlines when a cosplayer named Thames Malerose dressed up as Cloud Strife and purchased some items from the collection. And the good news is, you can still buy these shirts!
Here is a blog post ranking all sixteen of the shirts if you need in-depth analysis. They feature iconic scenes, sprites, and characters from the very first Final Fantasy game to Final Fantasy XV. The Chocobo shirt is one of the most irresistible ones in the collection, while the FFXV and FFX shirts have gorgeous eye-catching splashes of art.
View the entire collection on Uniqlo's website while listening to the series' amazing music! And if you need a break, enjoy the funniest scenes from the Final Fantasy 7 remake:
Yes, the viral game and pop culture icon Fortnite has a collaboration with Balenciaga! While the game is known for participating in various dance trends, it also represents the latest fashions through in-game skins.
In collaboration with the luxury fashion brand Balenciaga, Fortnite released three character skins as well as in-game accessories! They are available in the game's Cash Shop for V-Bucks. Here is a post detailing their prices, as the skins made their recent return in 2022 due to popular demand of people who wanted the "Hooded Doggo." (pictured below, center)
Fun fact: These skins were a bit of a sleeper hit, with players initially disliking them upon release. After a few years, the skins became fan favorites and people wanted them back in the store!
While you save up your V-Bucks, here are some of Fortnite's best dance trends and the original dances they came from!
Ah, Roblox. A game of endless possibilities and multiple small metaverses. The virtual worlds of Roblox are such that you can purchase clothing from online metaverse retailers! The collaboration with DressX will allow players to mix and match digital fashions in Roblox.
Prior, avatars could only wear one "skin." But with DressX, a player can now layer their digital clothes just like in real life! The company is an online fashion house that was the first to allow people to try clothing virtually on platforms such as Zoom.
Watch more about Digital Fashion here!
We hope this list inspired you to add some items to your wardrobe, whether it's your real one or an in-game closet!