🔖
5
min read
Vibrant, powdery, and charmingly flawed what's not to love about Riso prints? 
Risograph printing is a Japanese creative printmaking technique that gives the maker the opportunity to create colourful, interesting, and unique art. 
Today, people are using it for more than just personal project printing. Risographs can also be used as tools for creative design, food packaging, and digital art. 
We examine the long-term prevalence of Risograph printing and the revolutionary ways in which it can transform your concept of creative printmaking while also allowing you to produce stunningly original designs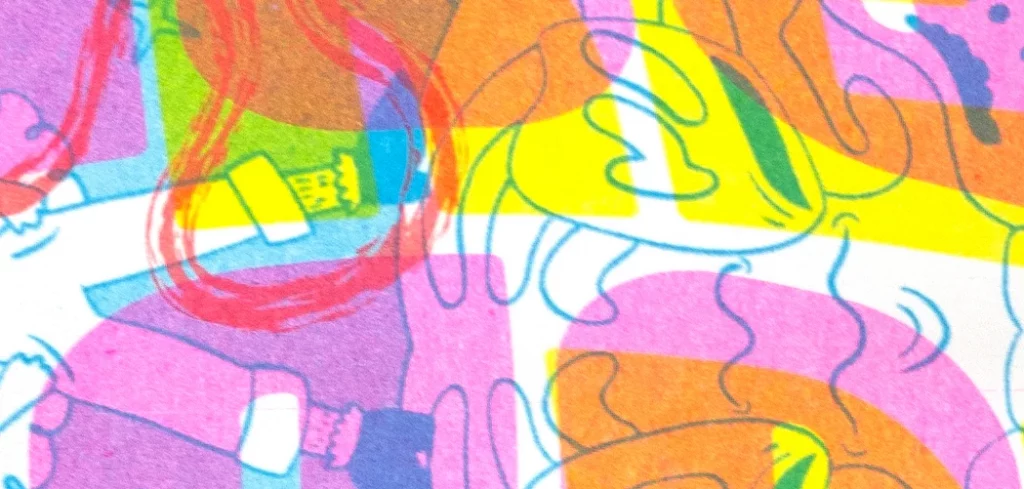 'Digital screen printing' is the best way to explain Risograph Printing. However, instead of a screen, an 80's looking office photocopier is used. Risograph printers are a simple yet amazing tool for anybody interested in creating eco-friendly high-quality prints on a budget efficiently. It bridges the gap between a standard photocopier and a laser printer.
Despite the fact that RISO has been around since the 1980s, it is still quite a rare pursuit amongst creatives. In fact, Riso has more in common with offset printing than photocopying since it utilises wet ink rather than a toner (similar to newspaper ink).
Many artists and designers consider RISO a more cost-effective alternative to silkscreen printing. Its popularity continues to grow among students and professionals looking for a low-cost method to self-publish.
It's time to get excited about Risograph printing! This revolutionary printing process is perfect for your  DIY projects and if you want to create a unique eco-friendly design for your business or small projects.
The Risograph Machine
​​RISO is the name of both the printing machine and ink company originating from Japan. The Riso Kagaku Corporation of Tokyo developed the digital duplicators back in the mid-1980s and they exist as the inventor, manufacturer, and distributor. Noboru Hayama, the company founder, had a specific reason for naming his company RISO. The word means "ideal" in Japanese. Through a vision that promoted efficiency, cost reduction, and flexibility, Hayama & RISO developed new paper-based tools that were truly unique.
How does a Risograph Machine work?
An original design is either transmitted digitally from the RISO PC or physically through the scanner bed. As a result, a 'master template' is produced by burning the design onto the master roll within the printer.
This serves as a stencil, which is wrapped around an ink drum. As the Risograph machine spins, paper is fed underneath the ink drum. After that, ink is forced through the stencil to produce an imprint of the original design.
Because Risograph ink is translucent, the print is determined by the colour of the paper and the number of layers produced. New colours can be created by overprinting and it's also feasible to mix different shades of the same hue together to create colour variants.
With the push of a button, bright colours such as neon, gold, or acid green can be printed on paper.
The Resurgence of Risograph Printing
The human hand can't compete with today's graphical interface tools, the scientific accuracy of the digital colour palette, or the high-dynamic-range photography that is instantly available on our smartphones. Images can now be fine-tuned, polished, and photoshopped to perfection without ever leaving our computers. Everything seems to be too good to be true.
However, there will always be an inherent human desire to create something physical and tactile. Creatives, today, who prefer to produce pictures rather than develop them are experimenting with new methods to showcase the imperfections of the real world around them. 
In today's design world, Risograph's large following of artists, illustrators, and zine makers acts as a resistance to continuing human virtuality. Screen printing, letterpress, figure drawing, and papermaking have all experienced a surge in popularity over the past decade. 
The Risograph Rennaissance is underway.
Why you should try Riso printing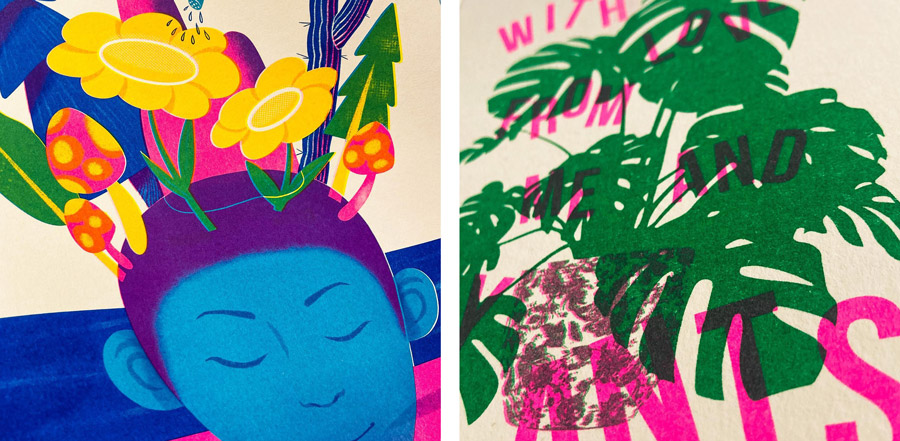 Riso printing is
eco-friendly
Unlike other printers, Riso inks are soy-based and thus more environmentally friendly and cost-effective. In Japan, soy-based ink was developed in response to the high cost of importing emulsion ink after World War II. Riso ink is like newspaper ink, therefore, smudging is a possibility.
Riso printing is an energy-efficient and ecologically friendly printing technology that results in ethical manufacturing.
Unlike Litho printing, Riso printing only requires one print to thoroughly ink and prepare the stencil for printing. When compared to a normal mid-size print machine, which consumes hundreds of thousands of litres of water and tens of thousands of litres of alcohol each year, its cold printing technique requires less energy and resources.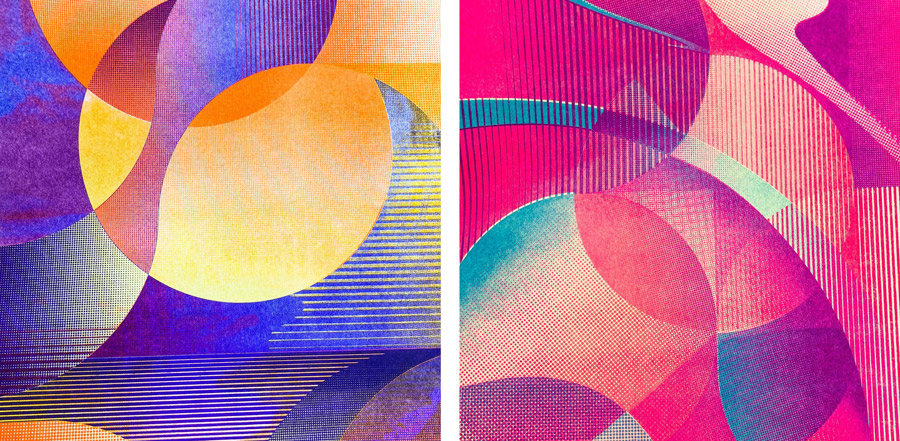 Riso, the perfect imperfections
Riso's unique printing method causes imperfect synchronicity between ink layers, resulting in each print being unique.
In addition to generating fast prints with a screen textured appearance, Risographs can also produce bespoke spot colour inks that are exclusive to Riso.
The Unique Design Characteristics
It's important to note that the Risographs print one colour at a time. Printers require a different stencil for each colour they wish to print. This means that each colour in a print must have its own layer in the picture.
Riso printing does not support continuous tone printing. It is a purely graphical printing method in which dots or lines are drawn using ink.
To get the illusion of various shades of colour, printers must utilize screens to create a grid of different size dots that is linearly organised and disperses ink uniformly over the paper's surface.
The Rainbow of Risograph Colors
Printers can select from a wide range of vibrant ink colours. The colour schemes are striking and many of them are difficult to create with standard Offset inks.
Examples of Risograph Prints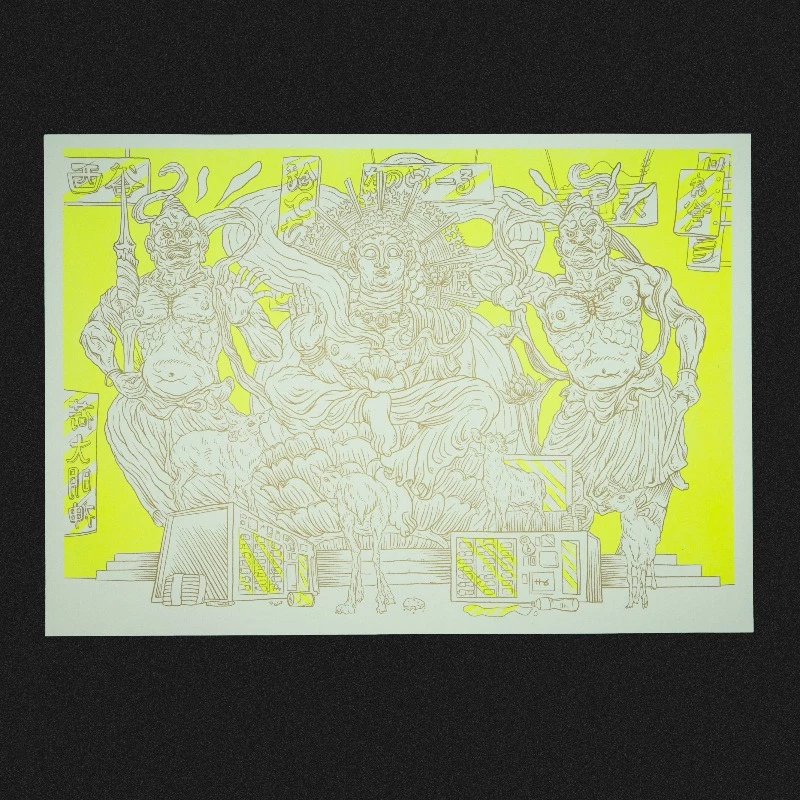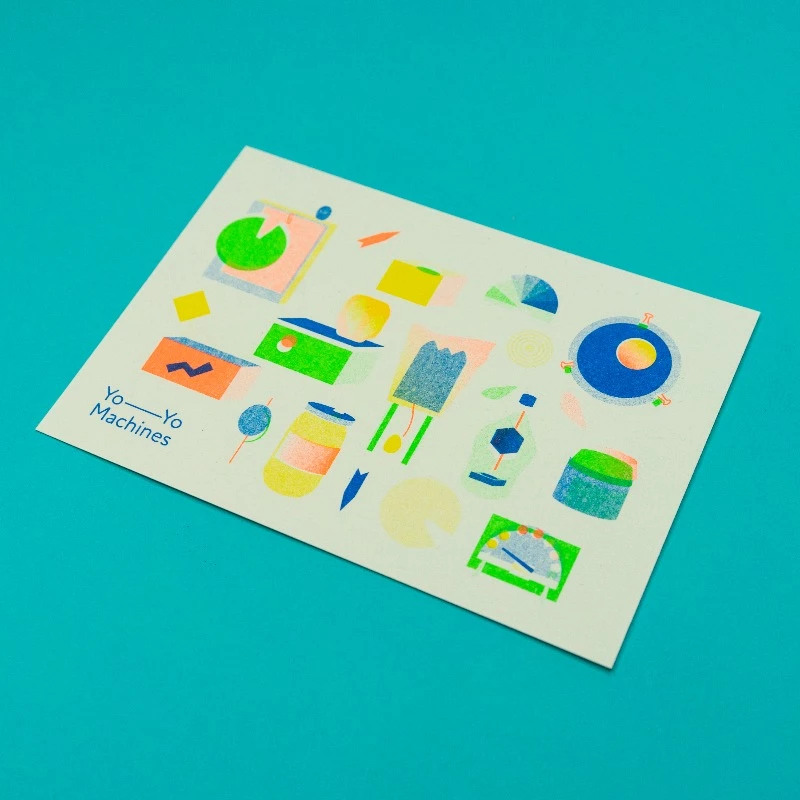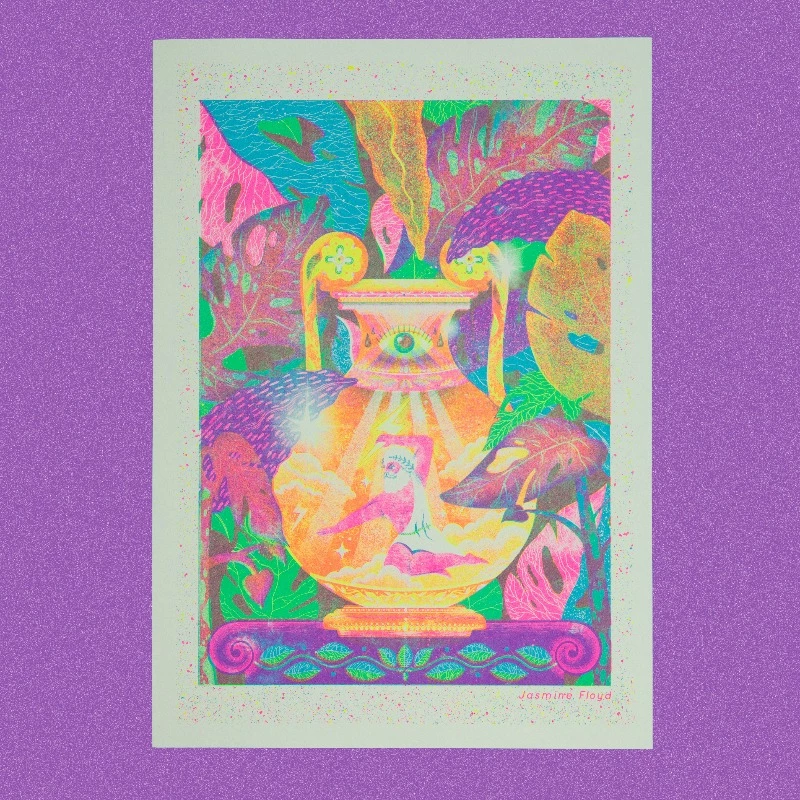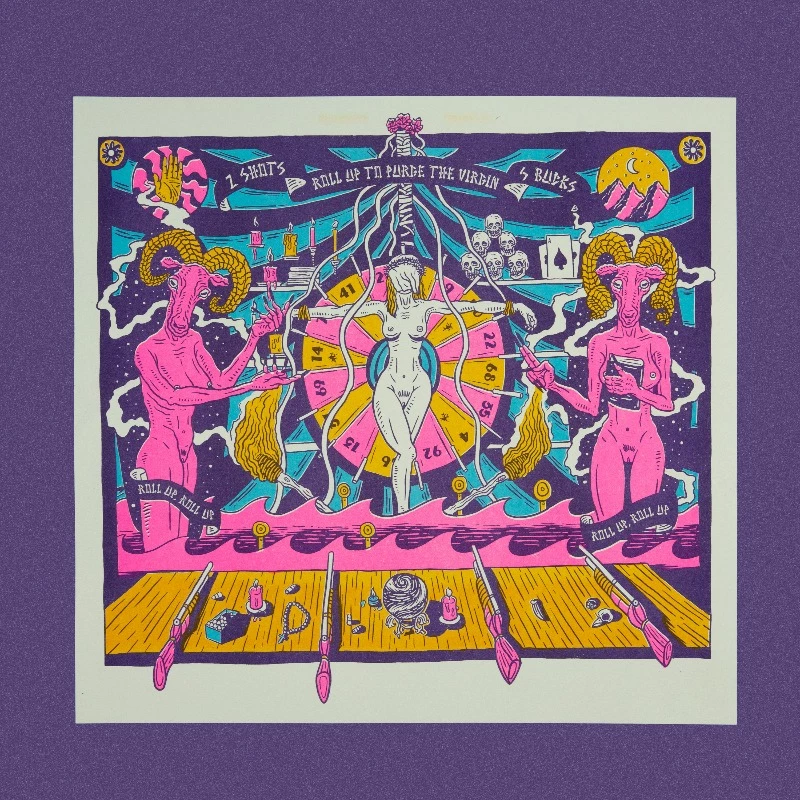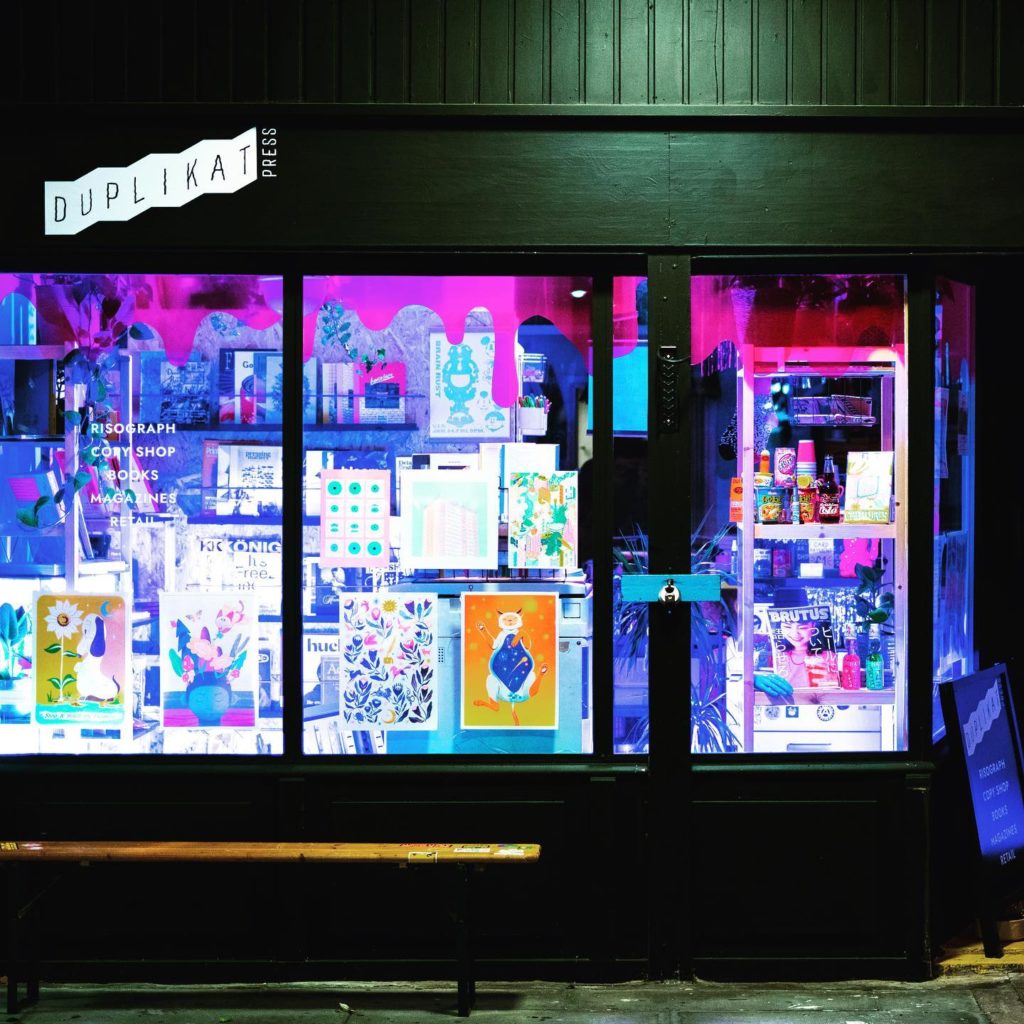 Introducing Duplikat Press
Rich and Estelle, two freelance artists, launched Duplikat Press in 2019 as a Risograph studio with three printers and a total of 29 different ink colours on hand. 
Duplikat Press uses recycled paper whenever possible, and all misprints are repurposed for testing before being cross-shredded and recycled.
Duplikat Press offers a range of Risograph printing services, workshops and products.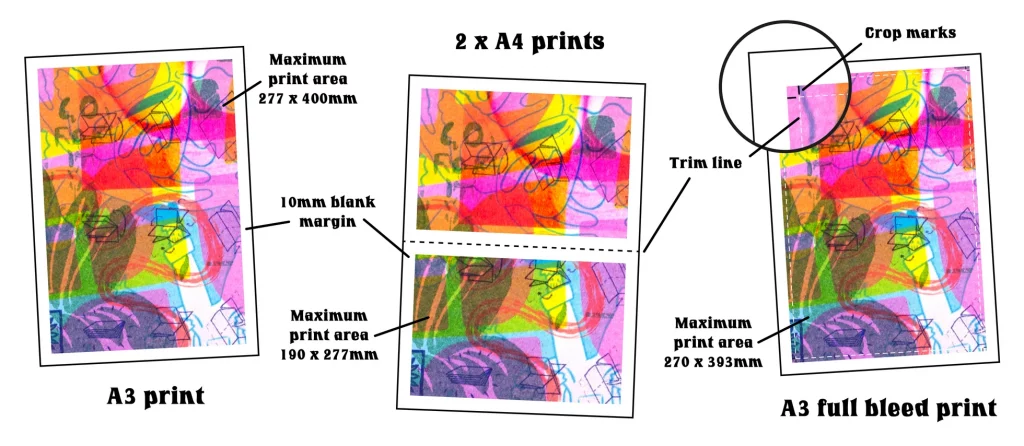 Riso Printing Services
Riso prints, posters, art prints, flyers, postcards, stationery, business cards, zines, vinyl/CD/cassette covers, packaging, tags, menus, leaflets, maps & stickers, are all made by hand in their studio.
Photography
You can bring a favourite photo of yours to Duplikat Press and turn it into a Risoprint! Photographs can be printed using Risograph by isolating the image's colour channels and printing them one at a time, much like other artwork. 
Duplikat Press digitally applies a halftone effect to the layers before printing to enable the colours' blend to the eye – very similar to colour newspaper photographs.
Risograph printing works best with photos that have a lot of contrast.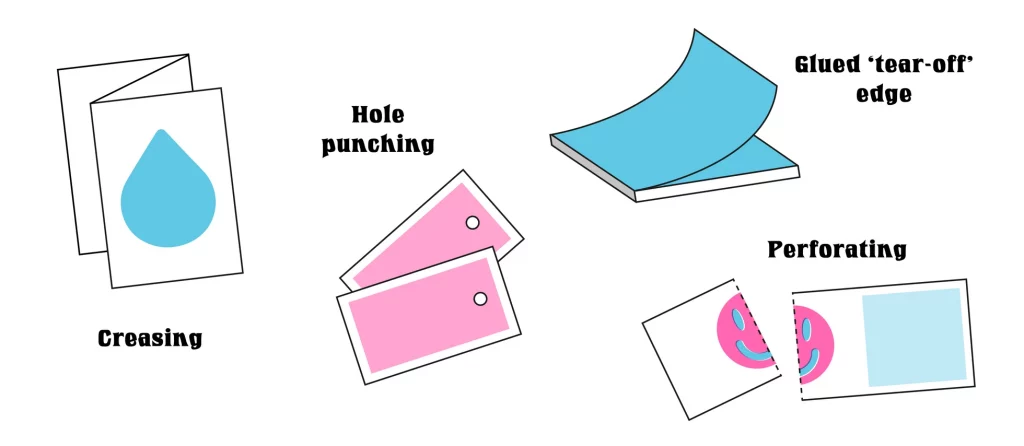 Finishing 
They also  offer a range of finishing services in house to cater for all types of print projects.