🔖
3
min read
While it's certainly true that cheese is for the French what sake is for the Japanese, combining the two may seem an unusual pairing for even the foodiest of foodies.
While we'll admit that we too were sat in the skeptical camp, an evening spent at Bistro Mirey – a charming eatery with a strong community feel –  has convinced us otherwise.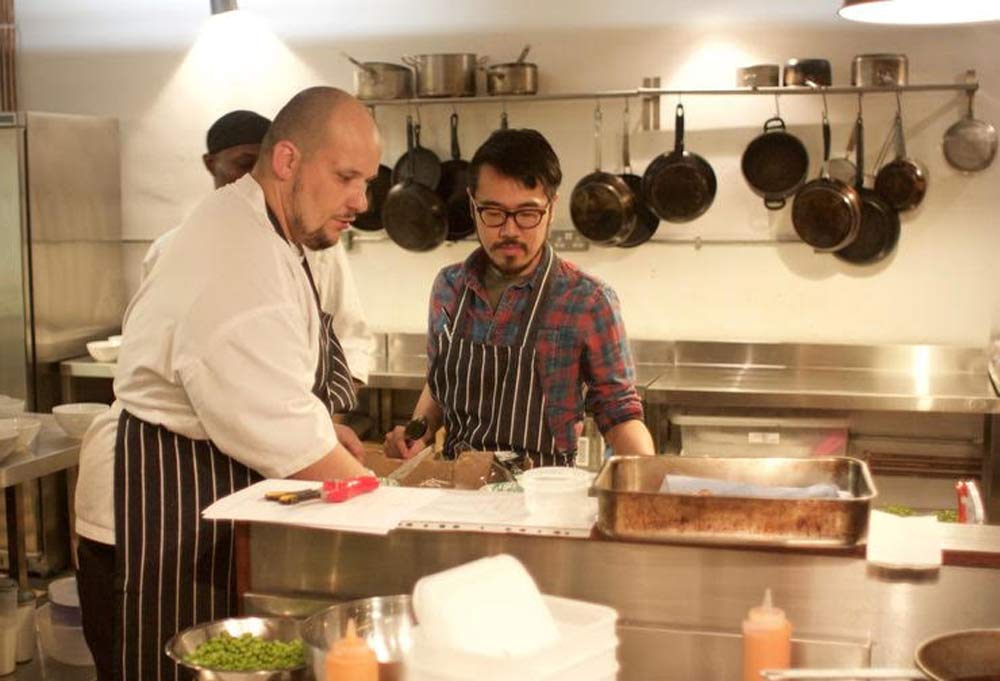 "benefit from a sense of community often lost in central London"
Whether you'd consider yourself a sake connoisseur or haven't the foggiest what sake even is, there's a lot that can be gained from an evening at one of Bistro Mirey's monthly cheese and sake evenings – not least the opportunity to benefit from a sense of community often lost in central London.
By sitting guests at one long table, the evening is designed to encourage conversation and the opportunity to meet new people, so it's definitely best attended with an open mind and openness to engage in conversation. This is all aided, of course, by a selection of delightful cheeses paired skillfully with complementary sakes.
While the menu varies from month to month, host Gerald promises to offer a varied selection of craft sakes and quality cheeses along with an interesting (but not over-your-head) discussion of each flavour pairing.
The evening is intimate and interesting without being stuffy or exclusive, making it a great place to sample sake for the first time or to enjoy it on a more regular basis.
So, what was on the menu?
One
First up was a Brie Fougerus – a handmade cow's milk cheese with a dense creamy texture similar, but not as popular as, brie – paired with a Tamagawa 'Red Label' sake.
Brewed in Kyoto by the only non-Japanese brewmaster recognised within the industry, this sake was described as 'robust' on account of its longer than usual fermentation process and yeasty fragrance.
Two
Secondly, we were treated to Brillat Savarin – a soft, white-crusted cow's milk, triple cream brie often described as the 'king of cheese' – along with host Gerald's favourite sake, Kamoizumi 'Shushen.'
A deep-bodied, authentic sake, we were told that it's equally well suited to bacon or earthy tastes, such as mushrooms.
Three
Next up was Tomme de Savoie – a mild, semi-firm cow's milk cheese made from skim milk – and Kamoizumi 'Red Maple.'
Only undergoing a two-year ageing process, this sake has a notably fresher taste and sweetness. The most interesting thing about this sake? That it was made entirely by accident.
Four
After that, it was Comte – an unpasteurised cheese with a nutty aroma from the Massif region of France – delightfully paired with Hoyo 'Genji' sake.
The produce of one of Japan's oldest breweries, this medium-bodied sake had a notably crisp and sharp taste.
Five 
Finally, it was time for Fourme d'Ambert – one of France's oldest cheeses made from a rare cow's milk and with a cylindrical shape – accompanied by Tamagawa 'Time Machine' sake.
Golden orange in colour, this sake is a recreation of a variety renowned in sake history.
If those descriptions had you drooling at the mouth, we'd strongly recommend trying out Bistro Mirey's next cheese and sake night or just popping along to try out their unique French–Japanese menu. We know we'll be returning soon!