🔖
5
min read
On TikTok, creativity reigns supreme! This makes it the ideal platform for unique subcultures to thrive and grow. With the rise of viral Japanese trends such as "ichi ni san nya", it's no surprise that Japanese people and their culture have a large impact on TikTok.
In this article, we will be focusing on Japanese fashion subcultures on TikTok. While fashion used to flourish in the street, the pandemic forced fashion trends to migrate online. Today, people all over the world can enjoy the unique beauty and appeal of Japanese culture. With that, here is the definitive list of the top 5 Japanese fashion subcultures on TikTok right now!
The most powerful among these subcultures is Kawaii Culture. Once a small movement of student protests in the 1960s, it has evolved into a large community. Kawaii culture has even made its presence known in mainstream culture through fashion.
Today, kawaii culture is one of the largest communities on TikTok, its main hashtag #kawaii boasting almost 18 billion views as of writing.

@nintendo.grl is one of the most famous creators in this niche, with her pink and adorable ASMR videos and cosplays at the top of the hashtag. She has almost 9 million followers as of writing.
@Jookstogo, an anime merch collector, does similar videos and has 5.6 million followers! As pioneers of the kawaii subculture on TikTok, many other creators have started adopting their calm and cute Japanese-style videos.
Lolita is a subset of kawaii culture from Harajuku that is also starting to grow on TikTok. Primarily influenced by clothing from the Victorian era and the Rococo period, it consists of frilly dresses, large petticoats, and a cute aesthetic. Within this subculture, there are even more categories such as black lolita, steampunk lolita, hime (princess) lolita, and more!
From POVs to dance videos, anime cosplayers can use TikTok to showcase their creativity. As of writing, the most popular cosplayers on TikTok are @the_aveme and @skei_x. The #animecosplay hashtag has over 880.4 million views as of writing. 
The community is mostly made up of teenagers and young adults, with several teens having a huge platform in the community. Sixteen-year-olds @bizarrecoser and @zenitsuma who both have viral cosplays from popular anime such as My Hero Academia and Demon Slayer have hundreds of thousands of views on their videos.
@uzileks, a Mexican cosplayer, went viral in February 2021 for her Mikasa Ackerman (Attack on Titan) cosplay in a Winter Wonderland-themed shoot. The accompanying TikTok has over 1.5 million views. 
Next, we have the Gyaru and Ganguro subcultures! While the girly and glam Gyaru aesthetic has made a full comeback at 75.6 million views, wild and untamed ganguro fashion is making a slow but steady rise with almost 3 million views. 
Leading the #Gyaru hashtag is @emiriichu with, followed by @itspinkii and @lottiedesu.  While lesser known internationally than the omnipresent E-girl, Gyaru's kawaii-glam look helped inspire the cute and aesthetic makeup that E-girls are known for. This can be easily spotted in @lottiedesu's Gyaru video where she dons a pair of pink cat headphones which many E-girls and gamer girls are partial to.
On the other hand, Ganguro is its own thing, instantly recognizable by the orange spray tan and huge wigs. The subculture itself is an icon of wild Harajuku fashion which sprang up in the 90s and continues to evolve and grow today. Despite Buzzfeed's video "The last girls of Japan's Ganguro Subculture," it may have found new life on TikTok. All it needs is one viral video.
The author would like to add that the aforementioned video was poorly researched, comparing ganguro culture to blackface when its true intention was to subvert Japanese beauty standards of the pale, thin, demure, and baby-faced beauty.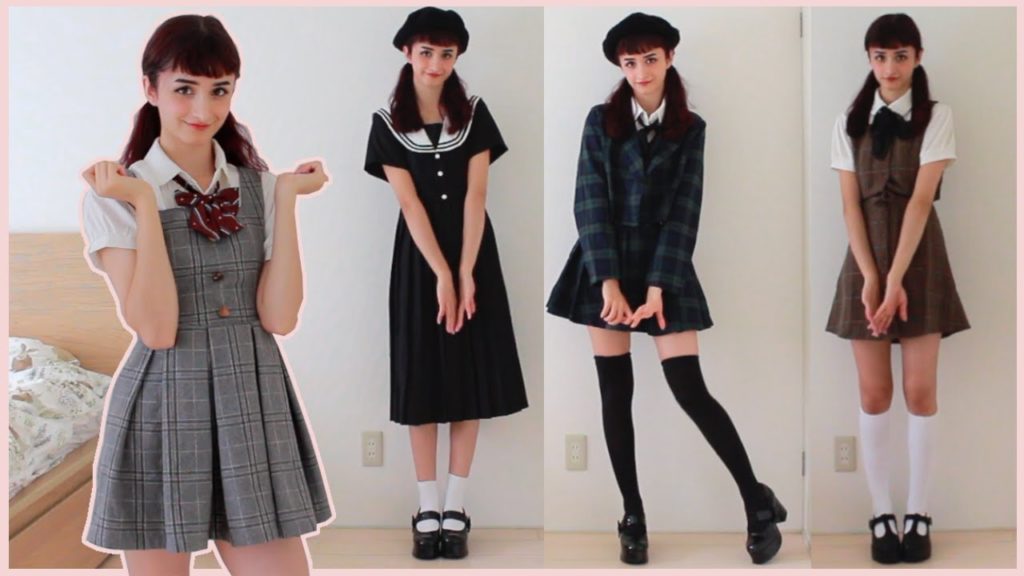 Nanchatte seifuku is a Tiktok Japanese fashion subculture inspired by the charming nostalgia of school uniforms. It has become so widespread in Japan that High School girls whose schools have no required uniforms choose to go to school in nanchatte seifuku rather than casual clothing.
Nanchatte seifuku is one example of how High Schoolers rule the fashion world and direct trends in Tokyo. Here's how the story went: One day in 2000, a schoolgirl visited a clothing store ran by Mr. Aiura Takayuk and expressed her desire to wear a pretty school uniform.
The reason was that her school didn't have one and all the students just wore ordinary clothing. She commissioned a cute blouse and red pleated skirt fit to her measurements and specified instructions. Satisfied with the product, the girl started bringing her friends to the shop. The new trend began from there! 
Even foreign exchange students love to wear it. Manou Liu of Greenheart Travel says, "A lot of girls at my school wear "Nannchatte Seifuku(なんちゃって制服)" which are "fake" school uniforms that are fashionable and cute."
The #seifuku hashtag on TikTok has over 23 million views as of writing! User @magic_phyra, a cosplayer who loves magical girls and school uniforms is at the very top of the hashtag, with @angela_muji and @hello.jackie_ right after her.
Vlogger @mikanmandarin has a comprehensive lookbook video featuring this style on YouTube.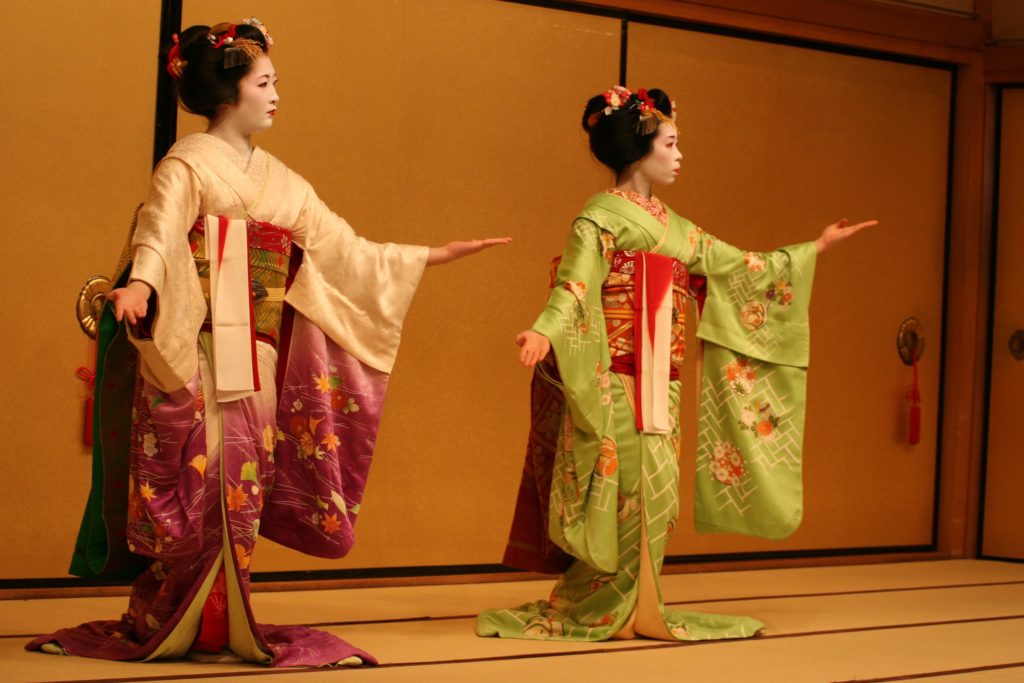 TikTok started as a dancing platform. It is no surprise that various unique dance communities crop up every so often. One of these is the Tiktokers that dance in their Kimonos – a group that is growing slowly but surely. While the kimono may have existed for thousands of years, this group of enthusiasts is introducing the Japanese clothing item to a whole new generation of people on TikTok!
The hashtags #kimonodance and #kimono are led by users @yumisansansan, @ichichiha,  and @eronangbao who post videos of themselves dancing in the traditional garb.
In 2019, the community banded together to prevent Kim Kardashian from naming her lingerie company "Kimono." Several kimono studios such as Asphodel Studio and Genkimono joined in on the movement which was called #kimonoisnotunderwear. Rather than spread hate against the influencer, the movement raised awareness through cultural sharing by posting beautiful and artistic pictures of the kimono online.