🔖
4
min read
Turning into 2021 – a new page of good vibes only, leaving covid's 2020 behind was this year's aim for all of us. Unfortunately, this chapter hasn't closed. Reports on covid-19 seem to dictate our Nomad futures, as not so good news from Japan becomes a regular feature. 
2020 took a piece of everyone, including Japan, as the government had no choice but to postpone the historical Olympic games. Health concerns were, of course, the primary concern, but also the banning of overseas tourists. A spokesperson representing the Olympic organizing committee made it clear they do not wish to hold the event behind closed doors. With July closing in and covid cases still high, a significant concern with health, safety and travel still loom large for the Japanese government.
Here's an update on news from Japan as we kick-off 2021.
News from Japan: covid update
We would love to give good news from Japan, but the country's covid misery is ongoing. At the time of writing, Japan had 352,000 covid cases and suffered 4,872 covid-related deaths. The 21st of January reported 1,471 cases in Tokyo alone, exceeding 1,000 instances for nine days straight with 5,799 cases overall with 87 deaths.
In an attempt to deal with Japan's third wave of the novel coronavirus, Prime Minister Yoshihide Suga declared a state of emergency in January "The situation has become increasingly troubling nationwide, and we have a strong sense of crisis," he stated. "We fear that the nationwide, rapid spread of the coronavirus is having a big impact on people's lives and the economy."
The newly appointed Prime Minister came under extensive pressure from health experts as some maintained Suga declared the state of emergency too late. Of course, restrictions put a strain on preparation for this year's Olympic games, which, as it stands, are still going ahead.
On a positive note regarding News from Japan, Three hundred million covid vaccine shots are expected to be secured, according to PM Suga. "The vaccinations will start with medical professionals, older people, and those with underlying medical conditions."
Between 10,000 – 20,000 specific medical workers will be first on the list before a second dispatch, which will be sent to 3.7 million medical staff across Japan. Thirty-six million vaccination tickets will then be distributed to older residents as a priority before being sent to the remaining population. Prime Minister Suga has confirmed Japan aims to have all residents vaccinated by June.
Besides dealing with the pandemic, unemployment in Japan hit record numbers as those left out of work reached 2.06 million, compared to 490,000 in 2019 – the highest unemployment rate in 3 years.
With businesses strongly advised to reduce opening hours to cope with the pandemic, owners were forced to reduce staff. However, last November saw a drop in unemployment, going from 3% to 2.9%. Government campaigns like Go-To travel boosted the economy as more jobs were created. With the country back into a state of emergency, unemployment rates may shift, depending on case numbers and social restrictions.
The state of emergency has been extended until the 7th of March, within ten prefectures, including Osaka, Fukuoka, and Tokyo. Covid cases remain high, although they are gradually declining. With the state of emergency in place, Japan refuses entry to any non-nationals. Once non-nationals can travel, i.e., work visa holders, they are required to get covid tested at least 72 hours before departure and submit documentation of their negative results. Foreign nationals are also required to self-isolate for two weeks upon arrival. Failing to do so may result in possible deportation.
Speculation over allowing tourists to enter Japan is still a million-dollar question with the Tokyo Olympics less than six months away. The Japanese government plans on allowing overseas tourists to enter Japan by spring 2021. Whether that will happen is still very much subject to how the country handles its third-wave of Covid-19.
The extended emergency means Japan is not issuing any visas during this period. Before January's state of emergency, overseas applicants could apply for student visas or work-related visas, i.e., work or working holiday visas. Unfortunately, those with COEs (Certificate of Eligibility) or granted permits will have to postpone their move.
Japan's tourism industry makes up a large amount of economic funding. Last year saw an 87.1% drop in foreigners visiting Japan compared to 2019 – the lowest number since 1964. Of course, 2020 was supposed to be a milestone for tourism in Japan as the government expected 40 million tourist arrivals last year. GO TO Travel was introduced in July of last year to encourage domestic tourism. However, the campaign became a liability as covid cases began to rise, thus suspending the campaign last December.
How 2021 will look for Japan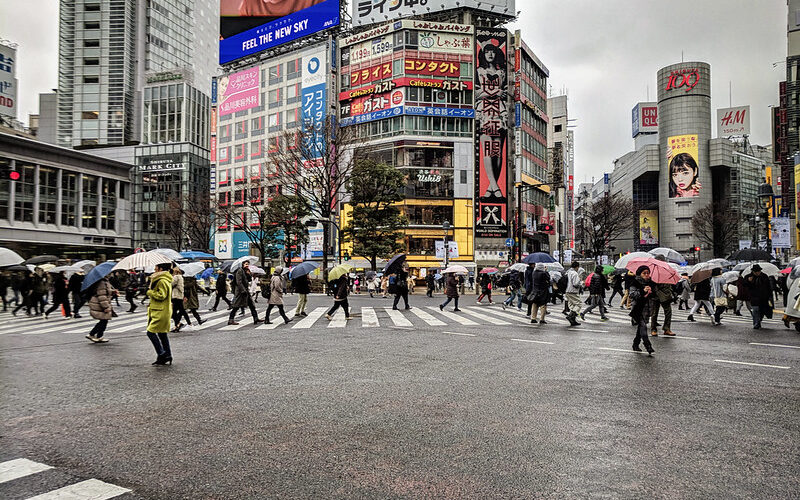 The ever-changing pandemic has made it clear that case numbers dictate daily life. Japan reported 2,324 new infections earlier in the week, with 556 cases coming from Tokyo. However, infection rates fell below 1,000 within Tokyo as the area has 100,790 cases for the fifth day in a row.
Another positive note regarding News from Japan is case numbers are declining. However, PM Suga is confident the recent extension will see Japan through the worst of its Covid nightmare. "The number of new COVID-19 patients nationwide is heading downward, but we need to continue this trend and decrease the number of people in hospitals and that of patients in serious conditions as well."
As the world relates as one, dealing with a pandemic like covid-19 falls upon the people doing what's necessary to help stop the spread. So, as 2021 begins, Japan aims to make this year memorable for locals and tourists worldwide, giving the country a much-needed boost in the right direction.