🔖
2
min read
Italian shoe and sportswear brand FILA has struck a cool collaboration with Radio Eva (apparel outlet of the Neon Genesis Evangelion franchise) – resulting in a fresh Neon Genesis Evangelion clothing range that's sending anime fans' excitement through the roof.
Anime-lovers can now strut the streets in around 30 different designs of trainers, sweatshirts, hats, shoulder bags, and t-shirts – all inspired by the action-packed mecha (or robot) anime: Neon Genesis Evangelion.
First released in 1995, the anime features teenagers who pilot giant robots (Evangelions) for paramilitary organisation NERV in a fight against monstrous Angels who seek to destroy what's left of humanity after a cataclysmic event called the Second Impact. Netflix landed the rights to broadcast the original series in 2019, sending Evangelion fandom into overdrive.
FILA & Radio Eva's anime-inspired clothing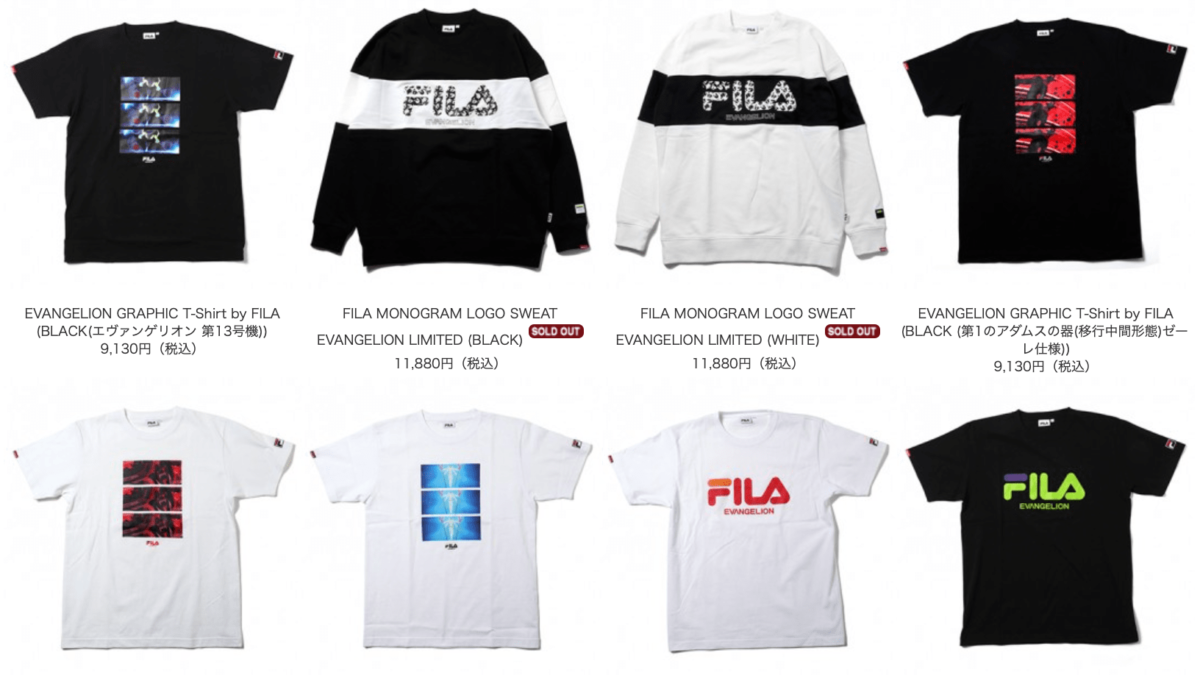 Radio Eva and FILA partnership follow a trend of Japanese manga and anime-inspired clothing set by other companies: including Kappa's One Peace sweatshirts and UNIQLO's Demon Slayer t-shirts.
The Radio Eva/FILA product range's main attraction is the strong variety of characters included (not just protagonist Shinji Ikari) – plus the 5 different designs of sneakers in futuristic Evangelion-style.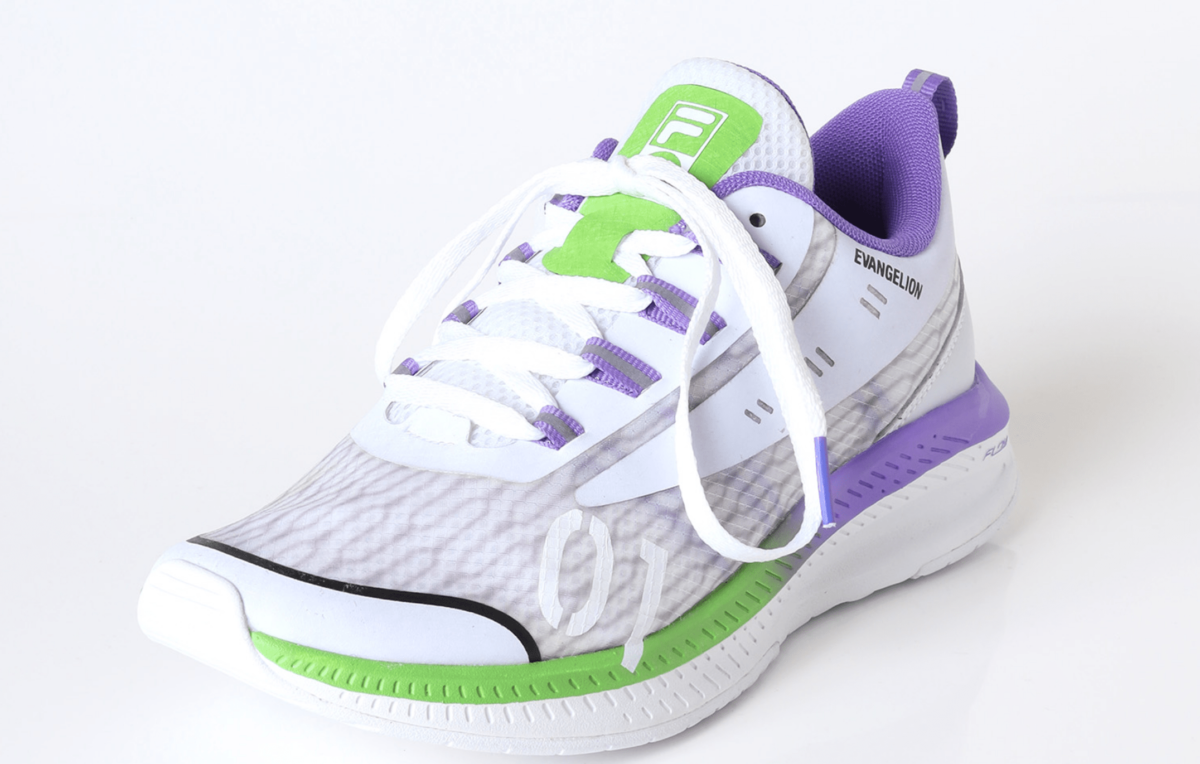 Neon Genesis Evangelion merchandise
Neon Genesis Evangelion merchandise is nothing new. Over $400 million's worth flew off shelves in the two years after its initial 1995 release – including, DVDs, action figures, video games, phone cards, laptop covers. It's no surprise then, that Evangelion's unique street apparel brand – Radio Eva – was created in 2008 to cash in on a profitable market and let anime-watchers wear the mark of their favourite show.
Radio Eva already produces Evangelion-themed jackets, phone accessories, masks, jewellery, and more – establishing itself as a reputable Japanese clothing brand. But their partnership with FILA takes it a step further – looking to entice the fans, both old and new, who are keen to watch anime online during the pandemic.
Why is Neon Genesis Evangelion so popular?
The anime series first aired on Tokyo TV in October 1995. 26 episodes later, it had successfully re-ignited anime as an artistic medium. Set in a then futuristic world (2015) after an apocalyptic event, it resonated with a shaken Japan in the wake of the 1991 economic crash, the devastating Kobe earthquake, and the Tokyo underground terrorist attack of 1995.
The action-packed and philosophically poignant anime explores mental health (influenced by animator Hideaki Anno's experience of depression). It remains one of, if not the, most influential anime of all time – asking questions about what it means to be human as well as reimagining our relationships with machines. Several films followed (see here to find out in what order to watch them!).
Today it speaks to a worldwide modern audience holding fears of the impact of a global advanced technology.
Get your Neon Evangelion Clothing NOW!
It's not the first time Radio Eva has collaborated (see its recent partnership with basketball goods company Spalding) – but the FILA range is bigger and better than anything previous.
Fancy sporting your favorite Evangelion heroes this winter? What are you waiting for? See the full Neon Genesis Evangelion clothing range now.