🔖
4
min read
It was 2017 when a curious YouTube recommendation plopped into everyone's Home pages. A video starring a black-and-white photo of a girl smiling with her hair whooshing behind her entitled "Plastic Love – Mariya Takeuchi" was uploaded by a user named "Plastic Lover" to the platform. Not long after its upload, it gained over a million views and a whopping 24 million more before being stricken for copyright later on. Nonetheless, the song would eventually make its comeback (with Warner Music even making a music video for it 41 years later), and netizens from all over the world would crown this as their initiation into the now widely popular City Pop genre, the freshest entry to join the catalogue of internet-based music. 
Today we learn more about the Showa Era 1980s genre of City pop and how it was boosted back to its former glory by the YouTube algorithm in 2017.
The insights ahead have been informed by a research article on City Pop by Moritz Sommet and Ken Kato (2021).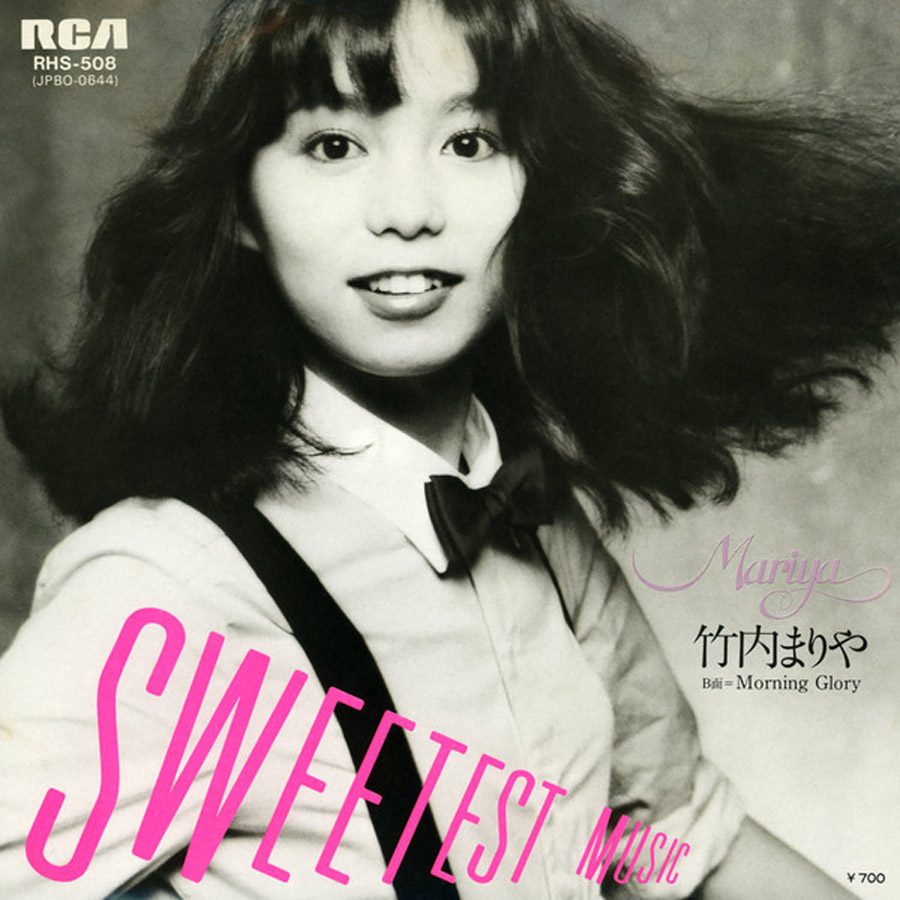 City Pop is a loosely defined subgenre of music combining Western pop styles and imagery with Japanese lyrics illustrating the transnational, urban culture of the 1970s onward.
The genre was born in Japan's post-war economic boom era when numerous cultural exports entered the country and thus influenced the lifestyle and musical scene at the time. City pop was most distinctly identified by its upbeat, futuristic production combined with its retro visuals.
Tatsuro Yamashita's "For You" invokes this distinct visual style. The album is only one of many works adorning Yamashita's genre-defining discography, earning him the title "King of City Pop" (besides the title "husband of Mariya Takeuchi," coincidentally enough). The cover sports a fictional 50's-style gas station reminiscent of the palm tree-lined roads of California, complimenting the album's lighthearted guitar, jazzy brass, and overall West Coast sound.
What makes City Pop so addictive?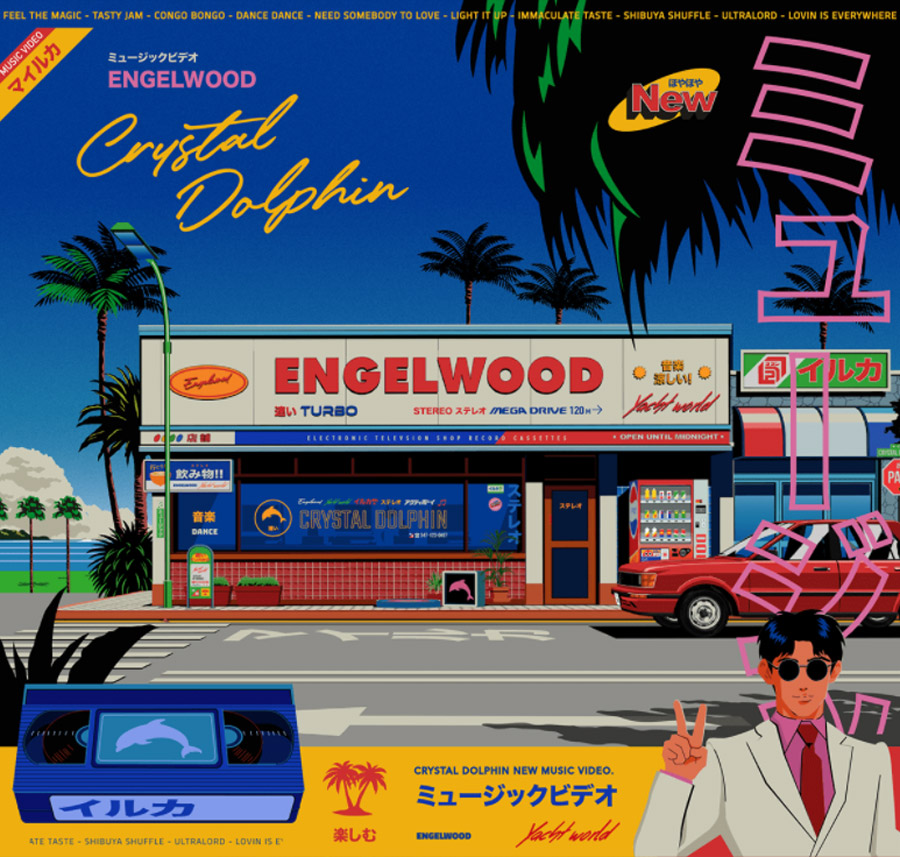 According to Sommet and Kato (2021), 575 self-identified City Pop fans from Facebook and/or Reddit said City Pop stood out for three main reasons:
It's high quality.

Although the genre was born in the '80s, having already seen the likes of The Beach Boys and The Beatles in their prime, the classic production value at the time combined with the melodic sophistication and otherness of Japanese artists revived the genre's popularity.



It reminds them of other genres they're fondly familiar with.

Many of the listeners belonging to Anglophonic Asian countries cited similar local subgenres of pop music that were popular in the early 2000s, like Indonesian pop or

Canto-pop

. With many listeners being in their young adult years, city pop then became a tribute to their childhoods.



It helps them discover other genres of music.

City Pop is often sampled by other popular genres of music, such as future funk,

vaporwave

,

lo-fi hip hop

, and indie music. Otherwise, they can also get immortalized into memes. One example is Kingo Hamada's

Dolphin in Town

, a song popularly known for its dolphin scatting soundbite and for being the song sampled by Engelwood in the 2017 future funk hit "

Crystal Dolphin

."
City Pop: the timely yet timeless music genre of the 2010s
City Pop is best known for its positive feelings of "happiness" and "love" communicated by the upbeat instrumentals, spirited vocals, and colorful imagery, but its strongest quality is its "nostalgia," or it's capacity to make any listener yearn for the 1980s Japan. Many listeners project the economically prosperous image of Japan into their listening experience, visible through the bright and promising imagery of the neon-lit city.
However, listeners who have done personal deep dives into the music genre and the lyrics of city pop acknowledge its role as an escapist outlet for current circumstances, like the COVID-19 pandemic or the poor economy. Additionally, the lyrics of the most popular works on City Pop on YouTube by Takeuchi and Matsubara center on seeking love from a special someone despite their loneliness, amplified by the vastness of the city. These lyrics are often overlooked in favor of the funky overture of the genre's "California sound." These themes of loneliness also find their way into new City Pop interpretations, albeit more subtly.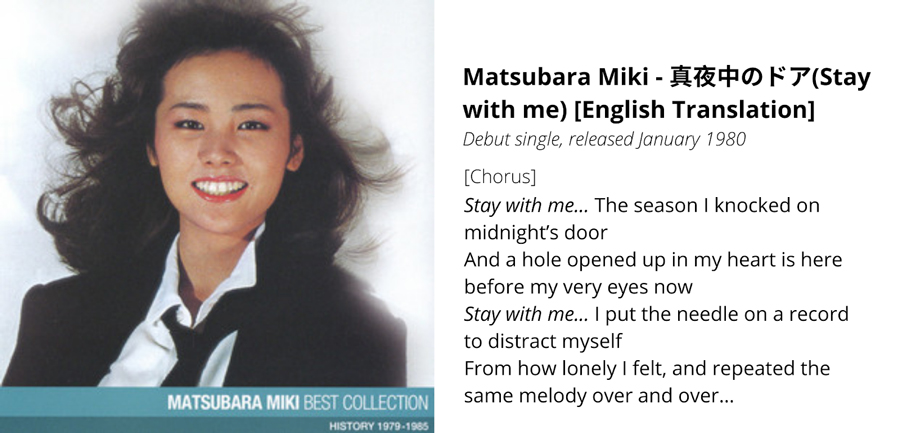 City Pop is popular among a widely diverse dispersal of people located all across the world, as opposed to a tight-knit community or scene. Nonetheless, it remains a powerful subgenre of contemporary music. The genre is pleasing to listen to, combining the best of both worlds—a distinctly Western sound and the novelty of the Japanese language. City pop also originates in a highly loaded era of Japanese history, iconic for its fever dream level of opulence.
City pop appeals to nostalgia at its essence, for better or for worse. May it be to yearn for an idealized urban utopia like 1980s Japan or to escape the political and economic turmoil blanketing one's future in uncertainty, the inherently Japanese genre may very well be here to stay for the long run.