🔖
5
min read
We sat down with ​​Michael Bobrove Founder & CEO of HealthyTOKYO – a company pioneering the use of CBD in Japan. All of their products are made in Japan. All of their edibles are vegan as are most of their other CBD products. 
But before we introduce HealthyTOKYO to you all, we thought we'd give you a brief history and recap of the connection with cannabis and Japan, the benefits of CBD, and the emergence of CBD as a growing market in hemp-related products.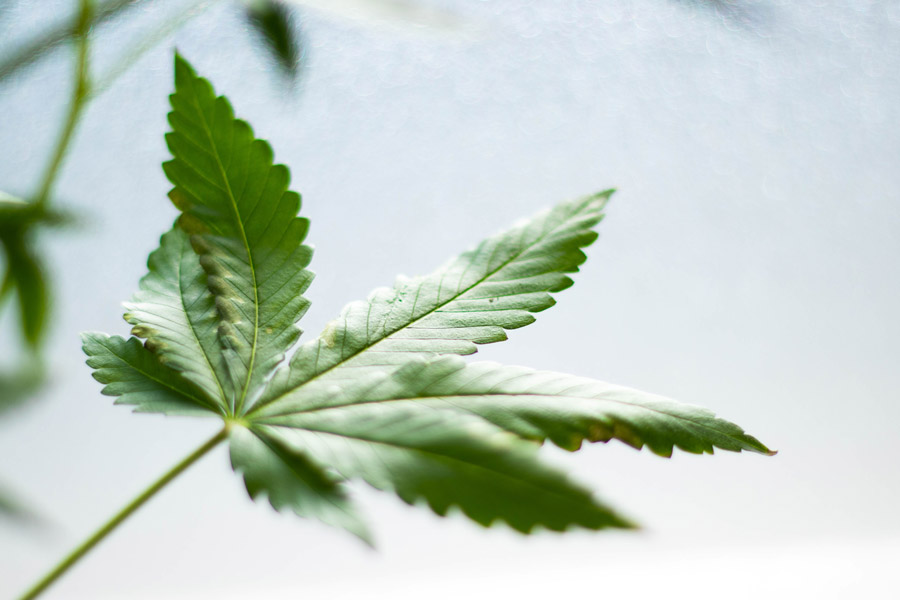 Today, HealthyTOKYO is leading the way to re-introduce Japan back to its historical connection with Cannabis. Cannabis actually has a long history in Japan. Hemp fibre and seeds have been discovered in the remnants of human dwellings dating back to the Jomon era. 
Prior to the 20th Century, hemp was widely grown and played an important part in the lives of the Japanese people. People wore hemp clothing, utilised hemp ropes in a variety of ways, created hemp paper, ate hemp seeds, and produced hemp oils.
Indeed, Shoguns of the Edo era supported its production in order to improve the economy, and affluent merchants used hemp to make exquisite clothes. Hemp farms were found all throughout the country.
During the American occupation of Japan, General MacArthur ordered the Japanese government to ban cannabis. This had a significant impact at that time because hemp was one of the most important agricultural products in Japan.
Hemp cultivation, in Japan, still exists today, but it is done so under strict government supervision.
Strangely, MacArthur's 1948 law forbids the possession and production of cannabis but surprisingly does not prohibit its usage, such as smoking it! Marijuana is highly illegal in Japan. Possession can lead to up to an extreme ten years in jail.
CBD is the cannabis plant's non-psychoactive cannabidiol (CBD) and is legal to sell and purchase in Japan, only if it is produced from the stalk of the hemp plant and does not contain any detectable THC (the psychoactive element in cannabis).
Products containing CBD have long been researched for their role in relieving symptoms of several common health conditions such as anxiety and depression as well as acne and heart disease.
In the case of cancer patients, CBD can potentially offer a natural alternative to pain and symptom management. The benefits of CBD are still being researched as new therapeutic applications are expected to be uncovered.
If you're interested in trying CBD, we recommend checking out HealthyTOKYO's online store to purchase their many products online, including oils, capsules, cosmetics & skincare, edibles, and much more!
6 Things You Need To Know About HealthyTOKYO
They are pioneers of CBD in Japan…
In 2015, we started to prepare CBD for the market as Japan's CBD pioneers. We introduced the first products to the market in 2016.
They opened the first fully vegan cafe in a Japanese airport and the first CBD speciality store in Japan…
… as well as the first shop anywhere in the world to sell CBD in an airport. 
"In 2018, we opened up our first shop in Haneda Airport, which is one of the busiest airports in the world. We opened the first CBD speciality store in Japan in Harajuku, a very fashionable area. Then it was on to our third shop in high-end and trendy Daikanyama, And just recently we've opened our Edogawa shop and the first dedicated CBD factory in Japan. This is where we now make all of our vegan CBD edibles and will soon do all of our oil fillings.
They're realistic about what CBD can (and can't) do
"According to data being generated worldwide, CBD is one of the major cannabinoids and is known for its ability to help with relaxation, reduction of stress, and helping people who are having trouble sleeping. CBD is an anti-inflammatory so the substance can help to relieve pain. 
I don't want to make it sound like a panacea. It works differently for different people. It does not cure all pain. It does not cure all sleep issues. But for a lot of people, the reason it's so popular is that it does truly help with all of those things."
Transparency is key to their brand
"We do not cut corners and we stand behind our brands using only the highest quality ingredients. It took us years of hard and honest work to gain the trust and respect of our customers and the industry. No shortcuts. 
Everything we say about our products is true. All of our products are made in Japan. We lead all of our R&D ourselves.. and formulate everything. We manufacture the majority of our products and continue to provide innovation in CBD. 
Our website is straightforward and really transparent.  Our employees are trained to give accurate advice and not to give unwanted advice on what CBD may be able to treat… So we focus on what we can say and provide accurate information."
They also sell CBD for your pets
"[It could be useful for] a dog that is freaking out because they have to go to the vet or for separation anxiety, which a lot of animals have. Also with age-related factors like arthritis or cancer, things like that. We have a lot of customers that are using CBD with their dogs and cats." 
"The concentration tends to be lower because you don't want to give your pet too much CBD at once. Particularly in Japan where people tend to have small dogs."
They expect growth of the CBD market in Japan – and internationally.
"I see CBD becoming much more prevalent in Japan. I think there will be a couple of leading companies, HealthyTOKYO included of course. We'll see trusted companies that will keep innovating and keep providing goods, products and services. We're going to see CBD in a lot more things, cosmetics and foods included."
Do make a point of visiting one of the numerous HealthyTOKYO Cafe & Shop locations in Tokyo! Hemp products continue to penetrate the Japanese market thanks to HealthyTOKYO and CBD's health and beauty benefits.