🔖
5
min read
We're thrilled to announce BFI: Japan 2021, the UK's largest Japanese film festival. Film screenings were postponed last Autumn 2020 due to COVID, so we're overjoyed to watch some of the best in Japanese cinema again.
Film buffs and casual viewers alike know Japanese film represents one of the world's most renowned cinematic traditions, one that has long attracted the curiosity and amazement of audiences and artists throughout the world.
So get the popcorn ready; call up your film club buddies and enjoy some beautiful cinema into the wee hours.
100 Years of Japanese Cinema opens in UK theatres and will run until December 2021. Highlights include  Akira Kurosawa's SEVEN SAMURAI (1954) being re-released on the big screen!
Japanese cinema's Golden Age and emergence of the radical New Wave and independent film makers in the late 20th century will be celebrated in a two-part BFI Southbank season, including screenings of Japanese films in cinemas throughout the UK and a film programme on BFI Player.
The BFI has curated a BFI JAPAN TOUR, featuring classics from Yasujirō Ozu and Akira Kurosawa, alongside titles like Kon Ichikawa's wildly melodramatic AN ACTOR'S REVENGE (1963) and Toshio Matsumoto's kaleidoscopic masterpiece FUNERAL PARADE OF ROSES (1969). The tour will visit cinemas across the UK and will feature many new 4K restorations – venues will be confirmed soon.
Where to even begin with Akira Kurosawa? Without a doubt, the Japanese maestro of filmmaking. More than any other director, Akira Kurosawa had an intuitive knowledge of movement and how to portray it onscreen.
His iconic opus, Seven Samurai (1954) will be shown in theatres across the UK from October 29th. Seven Samurai (1954 set the benchmark for action films ever since its release, a towering achievement of Japanese film history that has to be experienced on the big screen. 
Kurosawa's other must-see films are Rashomon (1950), a narrative about contradictory accounts of a rape and murder account, and Drunken Angels (1948), a part gangster, melodrama, and societal criticism about a troubled friendship. Ran (1985), Throne of Blood (1957), and Bad Sleep Well (1957) are among his Shakespearean adaptations in Japan (1960).
Yasujiro Ozu's films continue to amaze and intrigue viewers with his depictions of Japanese culture, character, and generational relationships.
Ozu's films are not only insightful observations on modern Japan, but they also defy conventional filmmaking's aesthetic norms. Moreover, despite their seeming simplicity, his films are sometimes so open-ended that critics cannot agree on how to perceive them.
BFI's Japan 2021 is screening Toyko Story (1953) a poignant exploration of filial duty and respect as well as the infamous The Flavour of Green Tea over Rice (1952).
It's tough to know where to start with Japanese director Kon Ichikawa's extensive filmography. Ichikawa is widely regarded as a major player in the modernist movement, bridging the gap between the classic golden era of the 1950s and the more experimental 1960s.
Ichikawa's filmmaking method was never consistent, resulting in his work being characterised by a lack of discernible visual patterns or repeating themes.
An Actor's Revenge, Ichikawa's most aesthetically unique film is a phenomenal Kabuki thriller. Released in 1963, it is a must-see at the BFI's Japanese 2021 Film Festival.
An Actor's Revenge is a remake of Kazuo Hasegawa's 1935 film of the same name. The story features a performer employing theatrical tactics to orchestrate the deaths of his adversaries in this elegant Japanese classic.
A pioneer of Japanese experimental film in the 1960s. Toshio Matsumoto pursued documentary filmmaking and created radical and controversial short and feature films.
Matsumoto was so enthralled by the power of moving pictures that he decided to merge his prior occupations as a video artist, film theorist, and writer to pursue a career in filmmaking.
Matsumoto, a member of the Japanese New Wave movement, created the term "neo-documentarism" to describe an evocative kind of film journalism that rejected the traditional objective structure of documentaries in favour of revealing internal mental states and perspectives.
Funeral Parade of Roses (1969), his most well-known movie, is a narrative film retelling the Oedipal storyline as a love affair between a beautiful trans woman and her boss, who also happens to be her father.
Part 1 (19th Oct – 30th Nov)
Covering the great Japanese studio era from the 1930s to the early 1960s. The season will celebrate the work of Kenji Mizoguchi, Yasujiro Ozu, Mikio Naruse and Akira Kurosawa, whose films rank among the supreme masterpieces of world cinema – their visions embodied through the performances of great actors such as Kinuyo Tanaka, Setsuko Hara, Hideko Takamine and Toshiro Mifune.
J-Horror (29th – 31st Oct)
Part 1 will also feature a special Halloween J-horror Weekender (29 to 31 October), celebrating the phenomenon that was kick-started by directors such as Kiyoshi Kurosawa and Takashi Miike and Hideo Nakata, who all made waves internationally with their innovative and terrifying brand of horror.
It was Nakata's RING (1998) that effectively started the J-Horror genre: it documents a journalist who investigates a cursed videotape that kills the viewer a week after watching it.
This unique collection of films includes the politically provocative, post-war Japanese New Wave films and the finest independent films from the 1990s. Standouts are Funeral Parade of Roses (1969): a documentary-stroke-drama on the 60's Tokyo queer underground scene. And for a guaranteed giggle, switch on Takeshi Kitano's Getting Any? (1995) on one man's relentless obsession to buy a car for the purpose of sex.
Features 20th-century Japanese films made after 1964, including the New Wave and genre classics of the 1990s. The season will spotlight directors such as Seijun Suzuki who re-energised genre cinema in exciting, radical ways and independent filmmakers such as Nagisa Oshima, Kiju Yoshida and Mitsuo Yanagimachi, who crafted films of uncompromising individuality and political engagement that commented forcefully on issues such as racism, gender and modernisation.
Exploring the renaissance of both popular and arthouse cinema in Japan in the 1990s through the work of directors such as Shunji Iwai, Hirokazu Kore-eda and Naomi Kawase.
Art of Anime (April – May 2022)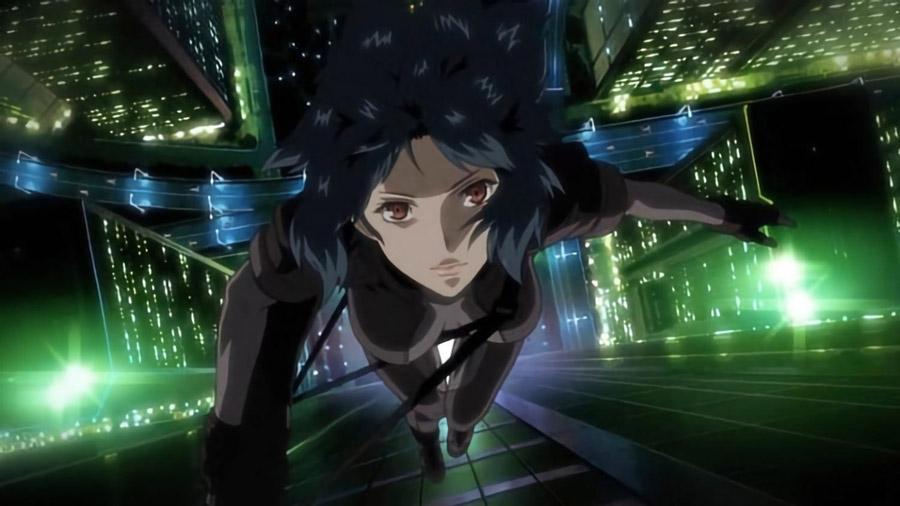 A two-month celebration of a century of Anime will take place at BFI Southbank throughout April and May 2022; further details of this season to be announced soon.
The existing BFI JAPAN collection available to subscribers of BFI Player, including major focuses on Akira Kurosawa and Yasujirō Ozu, will be updated with new classic and contemporary titles.
Note that BFI Player can also be accessed on Amazon Prime Video, Apple TV, and Roku (US).
Founded in 1933, The British Film Institute (BFI) is the UK's leading organisation for film and television; a cultural charity that handpicks the very best of global cinema to be enjoyed at festivals, in cinema, and online.
As well as supporting existing and emerging filmmakers, the institute looks after (and draws inspiration from) the BFI National Archive: the world's most significant film and television archive. It also proudly runs London's BFI Southbank – renowned as the number one cinema to watch non-English language films in the UK.
Japan Nakama will be reviewing a brilliant range of BFI's Japan 2021 film collections. Watch this space.