🔖
4
min read
Japanese whiskey has always been a bit of an enigma, but it has a deep history rooted in the country's culture. Back in the late 1850's many sake breweries tried to distil whiskey but it wasn't until the 1920s that whiskey came into the spotlight with its distilling and blending methods. Today, whiskies from Japan have won several accolades and gained global recognition.
If you've ever tasted whiskey from Japan, you'll find ranges from a subtle smokiness to rich blends similar to Scottish whisky. Japanese whisky has also been around a lot longer than many others in the world and boasts an impressive array of drams from the island. 
The two main companies – Suntory and Nikka whiskey are interlinked in their stories Masataka Taketsuru, a chemist and businessman who hailed from a family that owned a sake brewery, came to Scotland to hone his craft in whiskey distilling and study organic chemistry back in 1918. He was an apprentice in Campbeltown and also met his future wife Rita in Scotland. Masataka returned to Japan with Rita in 1923 and was recruited by Kotobukiya (later renamed Suntory) He played a key role in setting up the Suntory Yamazaki Distillery and about six years later, the distillery launched the first authentic Japanese whisky – Shirofuda.
After his tenure at Suntory, Masataka and Rita headed to Hokkaido Island which they believed shared similarities in climatic conditions to the Scottish Highlands and set up Yoichi Distillery in 1934 and thereby bringing Nikka whiskey to the world. 
These two are the largest producers of Japanese whiskey and have strategically scattered their distilleries in diversified climates.
Suntory was not the first licensed distillery in Japan and was actually Akashi's White Oak Distillery that sold shochu and sake and later received a whiskey licence in 1919.
The few other notable distilleries that opened in Japan in the 20
th
and 21
st
centuries are: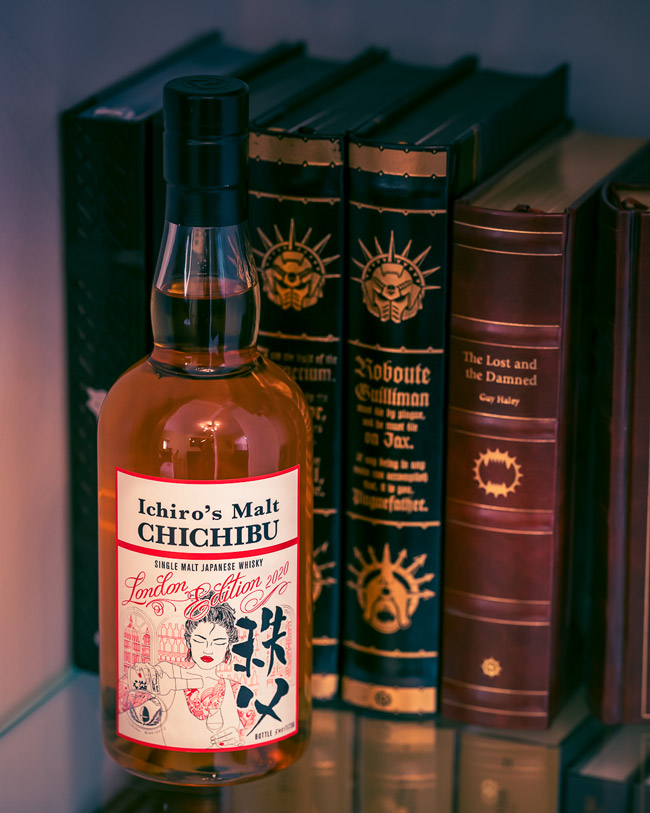 Karuizawa – opened in 1955 and closed in 2001.

Fuji Gotemba Distillery – opened in 1973.

Chichibu- opened in 2004.
Like Scotland, Japanese whiskies avoid the 'e' in the spelling whiskey and pot stills are mainly used for distillation of grain whiskies although for a few blends, column stills are used.
Malted barley (sometimes peated) is imported from Scotland and the barrels used for aging are ordinarily used are sometimes Mizunara (Japanese oak) casks, sherry casks and ex-bourbon American oak. Umeshu (plum wine) casks have also been known to be used making some of the whiskies distinctively fruity, yet earthy. 
In Japan, each distillery has its unique expression when creating a blend where there are different types of stills and barrels that are used. Each blend even has its own flavour profile or style of blending.
Japan introduced the world to the whiskey highball making it more accessible and 'drinkable' to many novices. These highballs are easy to make (whisky, ice and soda), they are refreshing and are sometimes served in Japanese airlines. If you're unsure about where to begin, head to the Japan Centre in London and start with a can of Suntory Kaku whiskey Highball.
An easy highball recipe: 
There are many variations with a highball and that's the beauty of it as there are no rules regarding what you must include in this cocktail – it's just whiskey and a carbonated beverage. I like keeping it as simple and pure in its taste, so I prefer sparkling water over ginger ale.
Ingredients: 
50 ml Nikka Days whiskey (or a Japanese whiskey of your choice)

100-125 ml Sparkling water

Slice of lemon or lemon zest

6-7 cubes of ice

One sprig of rosemary (optional) 
Method: 
Take a tall glass, fill it with the ice, pour in the whiskey, the sparkling water, the slice of lemon and give it a mix. You can add the sprig of rosemary as a garnish and eliminate it if you do not want strong herby flavours. 
Shop the Kori Whiskey Collection
If you're interested in levelling up your whiskey game, take a look at our Kori Whiskey Whiskey Glass collection. Kori Whiskey seeks to provide whiskey glassware to all generations of whiskey drinkers. For whiskey drinkers remain the true frontiersmen of the world. Those who embrace the fire of that violent first sip, the smokey, iodine-laced siren call of peat and the enduring warming embrace of the spirit in their stomachs.
Where to find Japanese Whiskey in London
There is an increase in demand for Japanese whiskey and bottles of Suntory's Yamazaki, Hibiki, Hakushu, and Toki expressions can be found at well-stocked whisky shops such as the Whiskey Exchange and several Japanese restaurants in London. Many whisky bars such as Black Rock, Milroys and Melody Whisky Bar have an impressive array of Nikka and Suntory whiskies and helpful staff that will gladly recommend a whiskey to suit your palate.