🔖
6
min read
For a full picture of how far the Japanese cinema industry has come, it is important to consider what made it what it is.
It can't be ignored that the post-war American Occupation had an unparalleled impact on Japan's burgeoning film industry. Under American occupation, Japanese cinema underwent a complete transformation.
With the advent of film, Japanese people were exposed to a wider range of cultures around the world. In the early 1900s up to the 1930s, silent films would be accompanied by a storyteller, the Benshi, that would narrate the lines. 
The Benshi played an important role in assimilating foreign films that were sympathetic to Japanese nationalist sentiment and cultural norms of the day. Pre-war films, like Daisuke Ito's samurai epics, were the norm. In collaboration with the Japanese government, the film industry began making propaganda pictures known as Bunka Eiga in the 1930s. 
But when World War II arrived, the film industry was forced to increase its production of war propaganda films.
Japanese Films During the American Occupation
Immediately after World War II, the United States began its military occupation of Japan and the creation of the Supreme Commander of the Allied Powers (SCAP). 
US General Douglas McArthur was tasked with overhauling Japan's military and constitution during the country's occupation. 
McArthur and other officials helped monitor Japanese cinema by establishing the SCAP (which also referred to the offices of the occupation), which censored and banned films made during the war. The military used the SCAP to stop Japanese films from being shown in order to promote American values.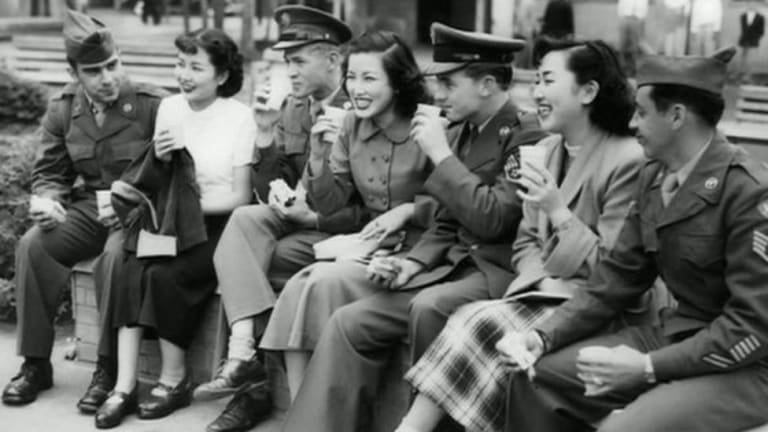 In spite of the fact that big studios were still making local movies, these films were influenced by western influences, adaptations of foreign works, and the censoring of works that didn't represent western ideals. 
As a countermeasure to Japanese propaganda in films, Hollywood pictures depicting Western values were released across Japan. Among the principles advocated by the SCAP were the advancement of female equality.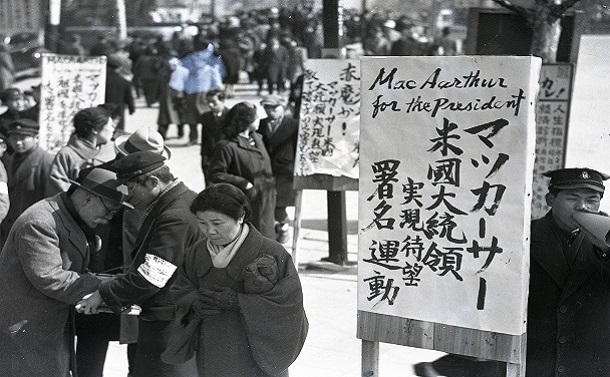 During the occupation, the Americans attempted to influence Japanese thought in a variety of ways, including political, economic, social, and educational dimensions. 
One of the primary methods was for the SCAP to execute the Memorandum Concerning the Elimination of Japanese Government Control of the Motion Picture Industry, which was intended to modify the Japanese viewpoint through regulating and censoring Japanese films. 
Censorship in cinema counselled writers on the anticipated topic matters and demanded revisions to scripts. Other organisations were established, such as the Civil Information and Education Section (CIE), which investigates the substance of films, and the Civil Censorship Detachment (CCD), which reviews prints before they are allowed.
Aside from censoring films, the SCAP produced instructional films that taught people how to watch prohibited films in order to reorient their reactions.
The Japanese cinema industry was in ruins during World War II, but the occupation enabled the country's economic recovery.  Films were a popular form of entertainment during the early American occupation. The Japanese entertainment sector steady grew from 1945, reaching 1.13 billion views in 1958. At the time, there weren't too many options for entertainment, but movies quickly became a favourite pastime for youngsters.
As part of their reconstruction of Japanese society, the SCAP strove to educate the populace about new women's rights. David Conde of the CIE's Motion Picture and Theatrical sector advocated for the positive depiction of women in Japanese films. The SCAP also encouraged producers to depict liberated women and eliminate plots that degraded them.
For example, attempts to involve women in cinema were made through the distribution of U.S. films that targeted their audiences like a remake of Little Women and promotional materials that encouraged them to attend screenings.
Despite these efforts, women were in the minority when it came to filming viewers, which suggested the persisting norms of Japanese society towards them.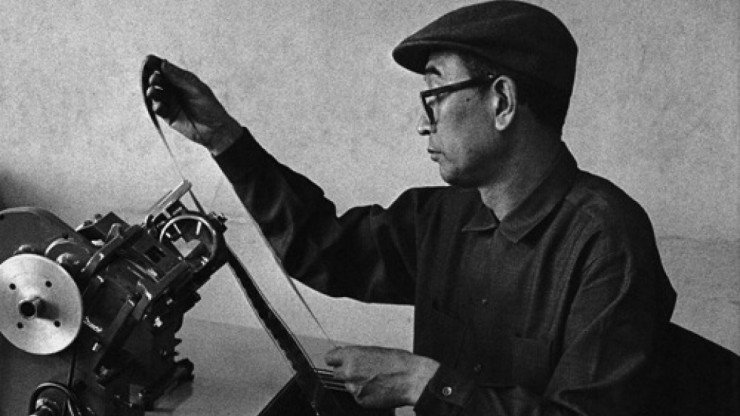 Akira Kurosawa & The Japanese Movie Golden Age
Whilst Japanese films were still including their culture and identity in films, Akira Kurosawa ushered in the golden era of Japanese cinema with Rashomon (1950), putting the country on the international scene. 
Kurosawa used Hollywood flashback methods that created different variations of scenarios. He also showcased western influence in his films by mixing conventional eastern culture with American cultures like Shakespearean literature and pulp fiction. 
An example is his films that adapted European literature but are remade into the Japanese context like Kumonosu-jo or Throne of Blood (1957) from the Shakespearean classic, Macbeth. There are also other films like Hakuchi (1951) that was based on Fyodor Dostoyevsky's book and Donzoko (1957) from a Russian drama by Maxim Gorky. 
Today, Akira Kurosawa is a household name of Japanese cinema worldwide because of his jidaigeki or period films like Seven Samurai (1954) and Yojimbo (1961). 
Kurosawa's films discussed western ideology with themes like individualism and human betterment.
Post-war Japanese cinema also gave birth to a new genre, Daikaijueiga or Kaiju Eiga: a Japanese cinema genre that featured gigantic monsters. The term kaiju also referred to the creatures themselves usually depicted attacking large cities and battling between them and the military or other monsters.
Godzilla (1954) is generally considered to be the first kaiju film. Godzilla, is a metaphor for nuclear weapons, echoing post-World War II Japan's anxieties in the wake of the atomic bombs of Hiroshima and Nagasaki.
Following the Japanese Golden Age, Japanese filmmaking changed profoundly after the occupation. 
Japanese New Wave cinema symbolized the collated efforts of Japanese directors and cinema to transition to a newer age of films. The movement was evoked by the American occupation, by going against their usual direction and conception of cinema. 
After the occupation, censorship was still influenced by the West. But the New Wave served as a time for filmmakers to discuss the post-occupation Japanese cinema that had been influenced by American culture and counter it with their creations. It focused on criticizing the social norms of Japanese society, experimentation with film styles, and resistance against censorship.
The New Wave was sparked by Nagisa Oshima, whose films dealt with social issues and innovation. At the time, the film industry was dominated by themes of Western ideology and the exoticism of Japanese culture. He noted that the occupation had an impact on shaping their films in a way that resembled the West.
In response, Oshima made use of a social realist approach in filmmaking, showcasing a 'new Japan' in need of transformation from the occupation and from its imperialist past. His film Death by Hanging (1968), showcased through its documentary form of storytelling, is the lost post-occupation Japan.
Censorship during the occupation also pushed media to suppress themes that were subversive such as the exaltation of militarism and pornography.
Oshima retaliated against this through his film In the Realm of the Senses (1976), with close-up shots of genitalia. His fight against censorship also contributed to the freedom of New Wave filmmakers to present obscenity in their own works.
Shohei Imamura depicted the lives of prostitutes and black-marketeers by focusing on the obscene. Using a documentary-style technique, Imamura delved into hitherto unexplored topics in Japanese culture, much like Oshima. He depicted males as ethically ambiguous and altruistic, and women as mistreated yet powerful, in his films.
Women in his films are shown as liberated, even if sexualized, in contrast to the feminist ideals promoted under the occupation. His masculine characters, on the other hand, were portrayed to be morally bankrupt.
Pigs and Battleships (1961) was a reaction to the influence of the West, in which he compared Japanese people to pigs grazing on American leftovers.
From SCAP film censorship to the rebellion of New Wave films against western influence, the American occupation of Japan contributed to the emergence of a new and independent generation of Japanese filmmakers who were better aware of their own identities and had greater freedom to express themselves.
This is in contrast with earlier generations that primarily focused on adapting Hollywood movies for local audiences. The increased independence among young filmmakers was also aided by changes in society such as social movements like feminism, the gay liberation movement, or anti-war protests which fostered change within mainstream cinema itself.
Michael Maher, "From Godzilla to R2D2: Japan's Influence on Modern Cinema", Premium Beat, September 9, 2015.
https://www.premiumbeat.com/blog/japans-influence-on-cinema-after-wwii/
Jennifer Coates, "​​Cultural memories of occupation in the Japanese cinema theatre, 1945–52", Bloomsbury Academic 2021. 
https://www.bloomsburycollections.com/book/visual-histories-of-occupation-a-transcultural-dialogue/ch3-cultural-memories-of-occupation-in-the-japanese-cinema-theatre-1945-52
Dan Geary, "Butts, Blood, and Bombs: The American Occupation's Effect on Japanese Cinema", Grand Valley State University, April 21 2020.
https://scholarworks.gvsu.edu/cgi/viewcontent.cgi?article=1183&context=cine
"Akira Kurosawa Biography (1910–1998)", April 2, 2014.
https://www.biography.com/filmmaker/akira-kurosawa
Tadao Sato, "Kurosawa Akira Japanese film director".
https://www.britannica.com/biography/Kurosawa-Akira
Akira Kurosawa Biography, Anaheim University.
https://anaheim.edu/student-videos/225-akira-kurosawa-school-of-film/750-akira-kurosawa-biography.html
AKIRA KUROSAWA (1910-1998). September 26, 2015. World History
https://www.worldhistory.biz/contemporary-history/75921-akira-kurosawa-1910-1998.html