11 Feb

Nakama Top 7 Jaw-Dropping Anime of 2016 for Lazy Sundays

The rainy Sunday before Monday… how boring! Don't worry we'll help you to fill in the time!
Our Nakama's Top 7 Jaw-Dropping Anime of 2016 for Lazy Sundays!
7. March Comes in like a Lion (3 Gatsu no Lion)
Another deep story, a 'Slice of Life' genre  following the story of a teenager, Rei Kiriyama, a high school student and Professional Shogi player (Japanese Checkers). Being a Shogi elite naturally comes with its pressures – Status and Ability – it has put a strain on young Rei's life. Coupled together with his home experience as an adopted child, Rei moved out and into his own apartment to separate himself from pressures of people.
He lacks in taking care of himself, is a recluse even at school and even during his Shogi gatherings. However, since arriving at Tokyo to his new apartment, he managed to meet Akari, Hinata and Momo Kawamoto, 3 sisters who live with their grumpy grandfather selling traditional Japanese Sweets (Wagashi). The eldest sister Akari is determined to tackle Rei's lonely, poor well-being lifestyle with her warm motherly-ness. Rei struggles mentally and psychically throughout his young life and is on a process of learning how to understand his own emotions and interact with others.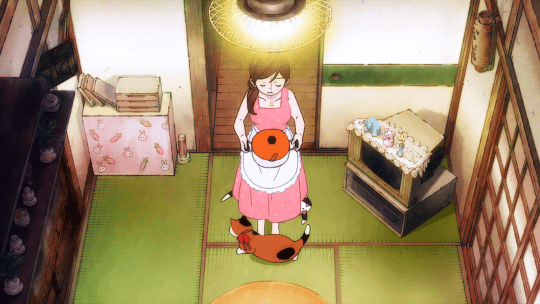 6. Dimension W
For all the conspiracy theorists out there, this is a great one! The Dimension W, is a 4th dimension that's discovered by humans in the near future! The Dimension W is said to hold an infinite source of energy within it. Humans, are now harnessing this power through a device known as a 'Coil' that links to and utilizes the free energy from the otherworldly dimension. By the time of 2071, the New Tesla Energy corporation monopolizes the energy industry with their own coils.
This leads to a chain reaction of illegal production and underground Coil making. Kyouma Mabuchi, an ex soldier and semi-conspiracy theorist has always been cautious of the coil technology and still continues to use petroleum based fuel for his car. Kyoma hunts down illegal coils for money, thus coming to be known as a "Collector". The story turns around when he meets Mira Yurizaki, an android with a connection to the father of all coils. Together they seek to understand the mysteries behind the Dimension W.
5. My Hero Academy (Boku no Hero Academia)

"DAIJYOUBU! WATASHI WA KITA!!" (DON'T WORRY, I'M HERE NOW!) The human race's DNA is developing, with the emergence of "Quirks", individualized superpowers developed within a child. The emergence of Quirks are increasingly appearing throughout the new born generations, 80% of the world have their own Quirk which takes the shape of elemental powers such as Fire, Ice, Rock or shapeshifting and other crazy abilities (Think X-Men).
Izuku Midoriya, is a child born without a Quirk. Ironically, one of the most ambitious of children, admired the new Heroes that's utilized their Quirks for Good! Midoriya always believed that his Quirk would come through at some point and he would be able to train to become a Hero, like his idol 'ALL MIGHT', the strongest Hero in the world! After a great show of braveness without a Quirk, an adverse situation shows Midoriya's great courage and potential to become one of the greatest super heroes of all time. His hero ALL MIGHT decides to take him on as a successor and pass his Quirk down to him.
[prkwp_spacer size="20″]
4. Your Name is… (Kimi no na wa)

This one is an Anime Movie, a sitting on the edge of your seat, heart warming and hilarious anime all at the same time. A Studio Ghibli production of a girl and boy, two high school students located across Japan, Mitsuha Miyamizu and Taki Tachibana. Perfectly normal, Except they keep swapping bodies! Living out each other's lives for just a day at a time before returning back to their own body the following day, it seems they're both trying to figure out what's going on!
After grasping the identity of each other, they realize that their body swapping is linked to a mysterious event, involving a meteor shower over Mitsuha's countryside city. As they try to connect further and piece the puzzle together, they begin not only to fall in love, but to forget each other's name and existence! – "Your name is…"
If you like Anime like Your Name is, it's possible to hear news straight from Japan whenever it's released!
Japan Nakama's new Mobile App is coming very soon! Allowing you to read all the Anime and Manga news updates easily from the palm of your hand.
It's coming very soon, just your e-mail address here to hear about it first!
Send me updates on App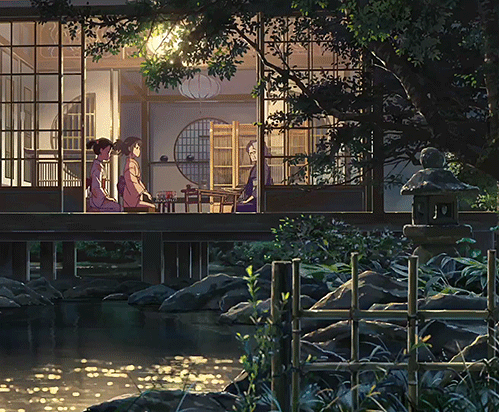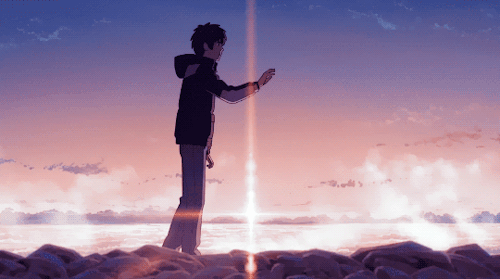 3. Poko's Udon World (Udon no Kuni no Kiniro Kemari)

A cute title – "The decision to like the world of Udon?" but let's just call it Poko's Udon World.
A web designer working in Tokyo, Souta Tawara, visits his family's Udon shop in Kagawa Prefecture. Discovering a young boy boy's secret, decides to quit his job and take care of the boy named Poko. Souta and Poko continue on their daily adventures as Poko's energetically navigates his way through Kagawa, "The Kingdom of Udon".
Heart warming – Belly Warming too! Who doesn't like Udon!?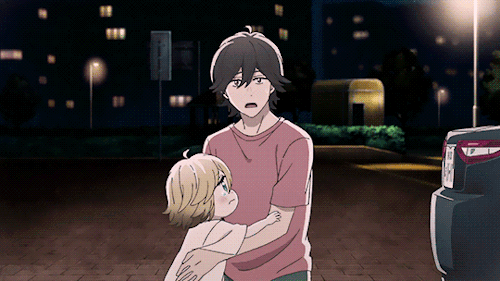 2. All Out!!

Gotta love these, there's literally an Anime for every Sport – All Out!! An anime about Rugby! A typical underdog story of a particularly short high school student Kenji Gion. A tough young man who never backs down to a challenge. Inspired by watching his school club play the manly sport of Rugby, he decides to join. His friend, Iwashimizu, has a traumatic history in Rugby and sub-captain Hachiouji, look over Gion's progress in the club.
Captain Sekizan, a pure powerhouse player rules with a strict hand. With a clash of personalities and performance levels the team has to grow to collaborate if they want to become the best Rugby team.
1. Yuri!!! On Ice

Surely, created for the ladies! A story of a figure skater, Yuuri Katsuki, returning to Japan after a huge defeat at the Grand Prix Finale. Yuuri, 23 years of age, is now reconsidering his career, seeming as his peak is fast coming to an end. Together with his love for Tonkatsu (Japanese Pork Cutlets) and a body that leans towards weight gain, the odds are against him.
However, a video of Yuuri copying a routine of five time world champion, Victor Nikiforov, suddenly goes viral. Victor fast makes his way into Yuuri's life and offers to be his mentor. Yuuki, a big fan of Victor accepts the offer, kick starting his journey back to the world stage of figure skating. With strong competition on the scene, Russian skater Yuri Plisetsky will stop at nothing to win back victor's tutelage.